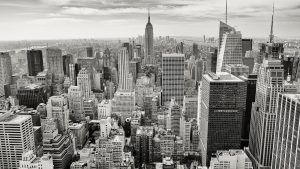 New York city is one of those cities that is like no other. The buzz of bright lights, imposing skyscrapers that look like they're reaching infinity and beyond and the drizzle of American culture, makes it all the more satisfying and delicious.  In addition to its beauty and culture, the world of business makes New York a valuable and profitable choice but it may not be the most profitable for new businesses. Either way, it comes with a few reasons that makes this city the best place to be inspired as a tourist, businessperson and traveler.
It Will Inspire You To Be Better
The big magnificent city of New York is home to so many business people, young and old, entrepreneurs. The taxi honks, the vibrancy of people and the fast city life is inspiring. It gets you feeling creative and of course there is always something to explore in New York. No matter your profession, it gives you a taste of the elite and success and it's dripping in money, which is also another huge inspiration. It'll leave you feeling utterly satisfied, perhaps a little tired too, but it'll give you the feeling that anything is possible; and any dream can be a reality.
It Is The Place For Travelers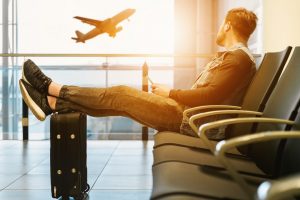 New York is undoubtedly a great place to travel to for its food, culture and more. You should be sure that you will feel that New York is the right place to visit when you see all of the bright lights of some of the biggest stores, theater and restaurants, almost every hotel chain has a hotel in the city and they're all worth visiting, for better or worse; to see how New York has affected their business choices and what people want in New York. There are so many things to do on the Upper West Side and not only this but it's a very coveted spot for real estate investors. If you want to live in New York or start business there, then the Upper West Side is an inspirational spot with plenty to do. Soho may artistically inspire you and you will see many successful businesses which may include boutique stores, vegan cafes, and much more.
So let your next trip be one to remember, and one to savor, without a doubt, because if your business is centered around any niche, you will be sure to find some competition in New York as well as some inspiration and some lessons to learn regarding your business. Whether that's relating to finance or living costs or how you want to make the first step into real estate or banking. You can always be sure that New York will be able to teach you a thing or two about your chosen subject. See New York like the locals do, get to know what people want, how they live and above all, what makes the city buzz. It's a great place to visit for any occasion and any reason but be sure to let it inspire you greatly when it comes to the future of your business ideas.