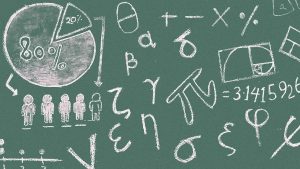 Profit! It is the absolute bottom line for every business. In fact, if your company is not profitable, it is unlikely that it will be viable in the long term. Unfortunately, creating and running a business that can generate profits is a task that is a lot more difficult than it seems. In fact, because there are so many different factors involved in whether a business is profitable or not, it can be a very complicated thing to get right. Luckily, to help you on your quest, you will find every way possible to boost the profitability of your business down below. Keep reading to find out what they are. 
Reduce your outgoing costs
The first tactic you can use to help your business increase its profits is to cut your outgoing costs. This is because you have first to deduct what your company costs to run from your revenue before you can work out how profitable you are. What this means is the less you have to take away from your revenue, the more profit there will be leftover. 
One of the most obvious ways you can reduce your outgoing expenses is to cut the costs of your lease. Happily, there are a variety of strategies you can use to achieve this. The first is to move your business to a location that costs less to rent. Something that companies not dependent on footfall or transport links can often do with little disruption to sales.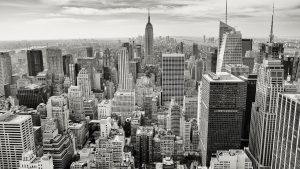 Prime business real estate comes with a premium price. 
Alternatively, it may be possible to negotiate better terms for the building you are in now. In fact, if you are willing to sign up for a more extended period, you can often get a capped rental deal. This being Something that means you will not only pass less now but going forward in the future as well. 
Finally, when it comes to saving money on leases, how about getting rid of them altogether? Of course, the easiest way to do this is to allow your employees to work from home. In fact, doing so often means savings on leases, utilities, and even equipment as workers will use their own. Therefore if you have an average office style set up, you can save a great deal of money that will have a direct positive effect on your profit margin. 
Other cost-cutting exercises to consider may include being more frugal with energy usage, swapping to a cheaper logistics provide, and even cutting salaries. 
However, companies need to enact any of these tactics carefully, as they can all result in problems for their business, including a reduction in motivation, productivity, and quality. These being problems that could negatively impact profits instead of raising them. 
Increase your prices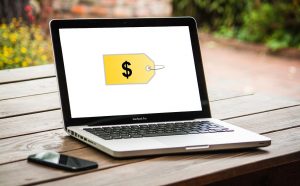 If you have increased profits in mind, another possibility is to up the prices that you charge to your customers. Obviously, many companies fear doing this. Mainly because they worry their target market will desert them, thus making it hard to sell any product at all. Let alone increase profits. 
However, the good news is that a well-handled price increase can avoid such trouble. One thing to bear in mind here is that you need to carefully do your market research before you hike up the ticket price. After all, if a competitor is selling exactly the same item for less, even the most die-hard fans of your brand will think twice before coming to you. 
In fact, if you find yourself in this situation, you also need to boost the value of the product to the customer, if a price increase is to be successful. Something you can do by including more product in a pack, making them better quality, or even offering something unique that your competitor can't. 
Additionally, while it may seem counter intuitive, investing in a rebranding of your product at the same time as making a price increase can be very useful. After all, many businesses don't just sell the physical items they have, but also an experience and a promise of a particular lifestyle as well. Therefore if you can make this more high end and appealing, you can increase the prices you ask, without too much backlash from your customers. 
Tweak your productivity
Next, if you are looking to increase profits, you must examine the level of productivity in your business. This being how efficiently things are done by your staff, and by the automated systems, you use in the physical and the virtual world. 
The reason productivity is so crucial to profit is that time is also a resource that you pay for. Therefore, if you can reduce how long something takes, you can shrink the outgoing cost of your business, and leave more money for profit. 
One of the most straightforward ways of boosting productivity is to improve your processes. In the physical world, this entails doing an audit of all the steps each person makes it completing a task. Then identifying whether any stages are no longer required. 
The process is much the same in the digital world as well, although you may need to get an IT specialist to help you work out what is no longer needed. Something that it can be well worth investing in if the changes can save you a significant amount of money. 
You can also improve productivity in your business by making sure your staff are as competent in their roles as possible. One way to do this is to increase the level of autonomy your team have in their work. Something that can help them to be much more invested in their job and perform more efficiently. 
Also, offering training to your staff, so they can do their jobs effectively is crucial. Especially when it comes to managers that are in charge of entire projects. Luckily, there is plenty of training, such as the project management professional course (PMP ) that can help with this. 
Of course, just as you require efficiency on the job, you'll also want any managers doing such training to be efficient in their studies as well. Happily, there are PMP Exam Prep courses now available. The best ones will even guarantee first-time passes for anyone taking them. Something that will ensure you mangers are back in the office and making a measurable, positive difference to your bottom line as quickly as possible. 
Diversify your income streams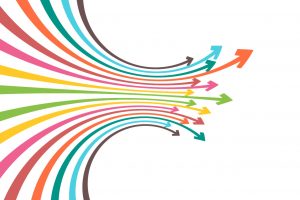 Another option for when increasing profits in your company is to develop additional income streams. This means that you do not rely on one single source of revenue, but maximize your opportunity for profit with many. 
The best way to do this is to focus on what your business is already set up to do. The reason being that it will keep start-up costs as low as possible. 
For example, a catering business may choose to lease out their kitchens on days when they do not work, or part of the kitchen in slow times. Alternatively, a manufacturing business may turn their hand to making a different type of product, or even a very similar product for a different market. An example of this being cereals that are produced for supermarkets' own brands. 
Of course, the upshot of diversifying revenue streams is that there will be more income coming in. Therefore there will also be a higher amount of money with which to calculate profit. 
Boost your marketing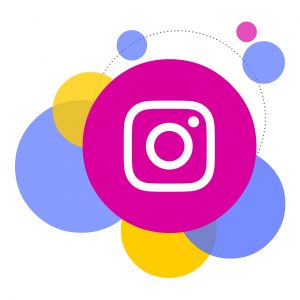 If an increase in profit is the aim of your business, it also often pays to boost your marketing efforts. After all, more effective marketing means more sales and more money in the coffers. 
In fact, there are two things that a company wishing to increase profit via marketing needs to focus on. The first is the increasing amount of traffic to their website. Something that you can do by using onsite and offsite SEO, paid advertising, and even by posting on social media. 
Traffic being so relevant because it means that people are aware of their brand and interested in what they have on offer. Something that makes it much easier to make sales. 
However, increased traffic is nothing without a strategy that will increase conversation rates as well. That is you need more people to take the plunge and make a purchase, as well as just visit your site.
Luckily, there are many different things you can do to increase the likelihood that this will happen. In particular, using limited-time offers and clever wording, including calls to action, can be helpful in convincing potential customers to make a purchase.  
Summary
In conclusion, there are five essential tactics you can use to increase the profitability of your business. The first is to cut outgoing costs, something you can do by reducing the amount you pay out for your lease. Although, do remember to be careful when it comes to lowering things like wages. 
The second option is to increase your prices. An action you should not take without offering additional value to the customer or a rebrand. 
Thirdly you can choose to focus your efforts on boosting productivity. Therefore saving money in the form of wages, and so creating benefits similar to those in section one. 
Next, why not broaden your business horizons, and add additional revenue streams? By doing so, you can bring in double the money or more! 
Finally, do not forget that you can also use marketing techniques to bring more people to your site, and convert more of these visitors into customers. Once again increase revenue and so balancing the profit equation in your business favor.