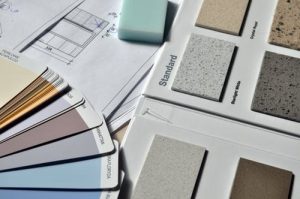 Commercial flooring doesn't come cheap, and nor should you expect it to. After all, it is required to do a job and do it well. This is not simply to add ambiance to a workspace, though that can have a role. Flooring in a commercial setting must carry out a range of functions. It may have to adhere to health and safety standards to prevent slips, trips, and falls, for instance. It may be required to cushion noise or to be easy to maintain in environments where soiling and spills are frequent. Above all, flooring should be a good investment and last a considerable time. Read on for an outline of how to choose what's best for your business.
When Choosing Commercial Flooring Solutions, Start With The Basics
As intimated above, your first concern should never be the price. Naturally, no business wants to waste money. However, compromising on quality over cost is rarely a good idea. In fact, it may end up costing you more over the longer term, because it will need replacing that much sooner and it can lower the value of your commercial real estate. And we are not just talking about the investment in new commercial flooring solutions here: choosing and fitting a flooring material can cause considerable disruption to the day-to-day operations of a business. Get your decision right from the outset, and you will save money as well as time. 
The next step is to identify what role you want your flooring to play. This starts with analysing the type of business you operate. If you run a shop, for instance, you want your flooring to be hard-wearing enough to withstand constant foot traffic during opening hours; but you may want a certain style to fit in with your company's image. A hairdressers' salon will likely have different requirements. The flooring here must be easy on the stylists' feet while being protected against water and chemical spills. And a factory floor needs non-slip qualities to ensure it doesn't cause accidents. Discuss your requirements with your commercial flooring contractors from the outset.
Lay Sound Foundations For Your Commercial Flooring
Choosing what lies on top of your floor is only half the story, though. As with your own carpets at home, some type of underlay is often required. This too serves multiple purposes. It will help protect your investment by supporting it. This lengthens the life of the commercial flooring you choose. In some environments, it will contribute towards the deadening sound and make it more comfortable for staff members and others to walk on. It may even help with health and safety. Flooring in healthcare or food production facilities, for instance, may benefit from a decent under layer that will protect against contamination from spills, which can cause bacteria: tough to remove even with deep cleaning. Ask your flooring company to take a look at what lies underneath the existing floor covering before fitting and whether any maintenance or restoration work is necessary. An uneven floor surface may need a screed mix to level and smooth it off: this can prevent unsightly lumps and bumps, not to mention uneven wear on the flooring above. An appropriate primer should be used before tiling to make sure floor tiles stick firmly and do not harbor moisture that could harm the new surface from below. A good commercial flooring business will advise on what's required. 
Does Color Have A Role To Play In Commercial Flooring Solutions?
You may not have much interest in floor color in an industrial setting or warehouse. However, when investing in commercial flooring services for an office space or public areas of your building, it's worth thinking about color psychology. It really can make a difference to the feel of the workspace. If you're choosing carpeting, tiles, or even linoleum, take a moment to consider color. Office workers are said to respond positively to blues and greys, for instance, which can help create a serious, focused state of mind and increase productivity. Fancy something more vibrant that sparks people's creativity and energy? Bright reds might do the trick here. Maybe you've already made these kinds of decisions when formulating your brand: your logo and corporate colors and so on. In this case, you will be able to find commercial flooring solutions that blend well here too. Greens are often associated with growth and renewal, the perfect colors for companies with a healthcare or environmental outlook. Yellows are cheerful and confident, inspiring for businesses that work with children. Color's other functions include demarcating specific areas within a workspace, such as a rest area; or directing foot traffic in school or hospital corridors. 
Sourcing The Best Commercial Flooring Company For Your Needs
Now you have a good idea of what you want from commercial flooring for your workspace; the only thing left to do is find a commercial flooring company that can deliver on its promises. One of the key factors you should be looking for is flexibility. With any workspace, installing a new flooring solution is going to impact on productivity while the floor is prepared and the new carpet, lino, or other solution laid. To minimize that as far as possible, search for flooring contractors that will work with you to deliver to your schedule as much as theirs. Can they lay the new flooring when you want it, so that you can plan ahead for any downtime? Perhaps they'll even lay the floor out of hours, so work can continue as usual. Next, for any company you are considering, check feedback from previous clients online. Independent review sites will give you a good insight into any issues with a particular commercial flooring business. Finally, is the company responsive? If they seem willing to give you useful advice geared towards finding you the right solution for your business' unique needs, you are onto a winner.
So there you have it: all of the information you need to get the flooring right at your commercial property.