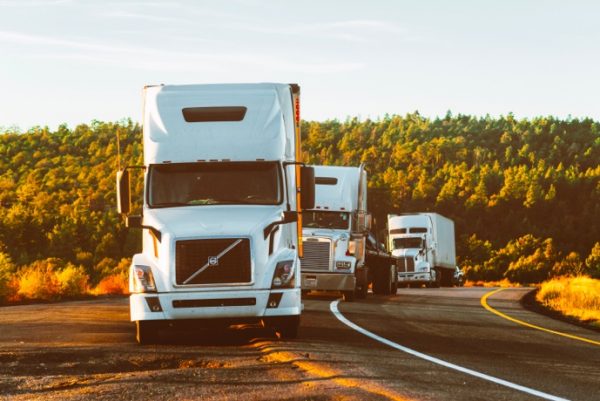 Regardless of how large your business is or how many customers you serve daily, keeping your products damage-free during transit is essential for success. Protecting your products is particularly important if you ship and deliver fresh produce and perishable goods that are more prone to damage and spoiling.
When you're able to successfully and reliably deliver perishable goods to your customers, you can increase satisfaction and loyalty in your business. By keeping your customers happy, you can build a strong reputation in the industry and encourage more people to choose your company over your competitors when purchasing fresh produce online.
Below, we've compiled a list of top safety tips for shipping perishable goods as a small, medium, or large-scale business.
Optimize Your Delivery Routes
Driving along bumpy country roads or pot-hole-filled avenues is no good when your delivery drivers have got fragile goods in the back of their trucks. Bumpy roads can cause your perishable foods to get damaged and bruised during transit, spoiling them before they arrive at their destination.
Similarly, taking long routes to customers' homes can cause your perishable goods to look worse for wear when your drivers deliver them to your customers' doors. As a result, your customers will be dissatisfied and may not return to order from your brand in the future. Optimizing your delivery routes ensures that your fresh goods arrive safely to consumers. Choose the shortest possible route so perishable goods don't begin to spoil during transit, and try to avoid bumpy routes that increase the risk of damage and bruising. When shipping perishable goods, delays can happen due to unforeseen circumstances. Plan for such scenarios by packing extra ice packs or dry ice, choosing faster shipping options, or scheduling the shipment to arrive earlier than needed.
Package Your Goods Appropriately
The packaging you use to protect your perishable goods during storage and delivery is essential for keeping them in the best condition. Invest in high-quality packaging materials that are specifically designed for perishable goods to protect your products and overall business on the roads.
Your packaging should provide the necessary insulation or cooling to maintain the quality and freshness of your perishable products. You'll need to use padding and wrapping to protect them from damage when your drivers are lifting them onto and off their delivery trucks. Insulated packaging helps to maintain the temperature of your goods, whether it is hot or cold. For example, if you are shipping frozen items, use a foam or polystyrene box to keep them cold. Similarly, use insulated packaging to keep hot food items warm. Dry ice or gel packs are an excellent way to keep your perishable goods cold during transit. Place them in the insulated packaging to maintain the temperature. However, make sure to follow the proper handling and safety procedures for using dry ice.
Ensure Proper Handling and Loading
Adequately training your delivery drivers and warehouse workers protects your perishable goods from damage. Improper handling and loading of foods can lead to increased wastage and unhappy customers.
With regular training, you can ensure that your staff always handle fresh products with care to prevent bruising, cracks, or crushing. Specify the safe load to add to delivery trucks so your drivers don't overload their vehicles. This will help to maintain proper airflow and prevent temperature fluctuations, keeping the foods in optimal condition before they arrive at your customers' homes. Make sure to label your package as "perishable" and include the temperature range that the items need to be kept in. This will alert the carrier to take extra care during transport.
Monitor Temperature During Delivery
Most perishable goods need to remain in the optimal environment to stay fresh. It's important to monitor the internal temperature of your warehouse and delivery trucks when delivering such foods to ensure they don't spoil during transit.
Use smart thermometers that signal when the temperature has dropped below or risen above the optimal temperature range, so your drivers can take corrective actions if necessary.