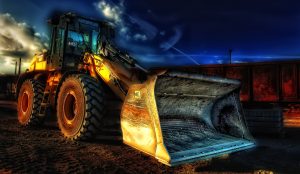 If you're looking for construction business tips, you've come to the right place.
Starting a construction company can be a profitable venture, but many entrepreneurs fall short due to not knowing what to do. When you start any type of business, you'll need to go through several steps to avoid wasting both time and money.
Like most businesses, starting a construction company will require you to do things like purchase equipment and advertise. In this article, we'll go over the core steps that you'll need to follow before you can start running a construction business.
Read on to learn how to build a successful construction business as easily as possible!
Figure Out How to Fund the Business
One of the first things you'll want to do before you can start a successful construction business is think about how you'll fund it. This is a problem that many startup entrepreneurs struggle with because starting a business requires a ton of money.
Fortunately, you're lucky when it comes to starting a construction business in that you don't NEED a storefront. Many construction businesses will rent out a warehouse to store their equipment and materials, but this is optional as you can store these things on your personal property.
Your main focus should be on gathering the money to obtain things like a business license, EIN (Employer Identification Number), and equipment to start.
The best way to fund a business is to pay for everything out of pocket, but most people don't have the means to do so. Instead, you can opt for a business loan to help you get started.
With a business loan, you can borrow several hundred thousand that can be used on the business. You can also opt for a personal loan or use credit cards if you're short the money to buy useful equipment, such as an 800 KW generator.
If you're looking to avoid going into debt, you can choose to seek out investors. This will require you to pitch your business idea and they'll decide if they can get a return from investing in you.
Choose a Location to Operate Out Of
Although you don't need to have a warehouse or storefront for your construction company, it's best to do so if you'd like to grow. You can get away with storing things on personal property, but you'll eventually run out of space as you get more clients.
You should find an affordable vacant building that you can rent to store everything and have a place to go during downtime. While most of your employees may be on a job site most of the time, you'll need someone that can take care of calls, stock, and other basic tasks.
Aside from finding a building, you'll need to decide what areas you'll service. Construction companies can cover large areas because the jobs are profitable enough to where long-distance won't affect you. However, you should stick to operating within one or two counties to avoid losing a lot of time to commute.
Build a Website

After you've made the first couple steps towards successfully running a construction business, you'll need to launch a website. Building a website for your construction company is crucial because this is where customers will go when they want to learn more about your business.
To create an effective site that convinces customers to work with you, you'll need to include the services you offer and your rates. Although you'll need to give everyone a personalized quote because no job is the same, you'll need to give a general price range for each of your services.
You should also include pictures of your crew and jobs that you've done (after you have a few under your belt). This will let customers familiarize themselves with your company, making them feel more comfortable working with you.
Advertise to Your Target Audience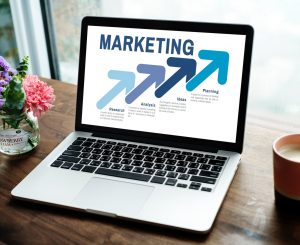 In the past, businesses would put up billboards and posters when they wanted to advertise themselves. However, this is no longer as effective today as it was then because most people don't pay attention to physical ads. You'll need to take digital marketing if you want to find the most success.
One of the most effective ways to advertise to your target audience is to post ads on social media. To give you an idea of how much social media is used, over 3.5 billion people were actively using social media as of 2019.
Until you grow your business, you'll want to focus on advertising to those in your area. With sites like Facebook, Twitter, and Instagram, you can post ads that target people in a certain city. They'll then see your ads whenever navigating their feeds.
If you'd like to get more specific, you can choose to advertise to those with certain interests. So if a customer expresses interest in home remodeling on Facebook, you can have your ads display to them.
Now You're Ready to Start a Construction Business
Although starting a construction business seems like a complicated task, it won't take that long providing you follow these steps. After reading this article, you can start coming up with a business plan to ensure you find success.
Keep in mind that the first thing you'll need to do is find a way to fund the business. From there, everything else will fall into place as you go through the steps. Consider changing things up occasionally, such as your website design, to keep gaining new clients.
Check out our articles to learn more about starting a business!