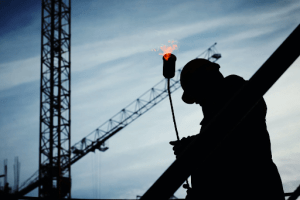 The construction industry is one of the most dangerous industries of all. When we are looking at the overall threats on a construction site, falls are the biggest culprit of all, in addition to falling objects, and even electrocution. It's a very hazardous profession, which is why we need to support our construction workers on-site. Here are a few things you should bear in mind.
The Right Protective Tools
Firstly, personal protective equipment (PPE) can make a massive difference between a minor injury and a major one. Hearing protection, helmets, knee pads, and safety goggles are just a few things, but it's also critical to seal off an area, especially in a public setting. In the construction industry, you may find your employees working up close and personal on main roads. Traffic control equipment can make a big difference to you, greatly minimizing threats, and there are a wide variety of traffic control equipment rental services available. In addition, ensuring the scaffolding is constructed and maintained effectively on stable ground can greatly minimize any threat of collapse.
The Right Training
Strict safety education is critical. It's amazing to see how many construction workers are ignorant of the rules. It's not just about the company or the manager who is responsible for the safety protocols, but the employees themselves. It's critical that workers receive proper training and have passed the appropriate assessments, but they should also follow the safety regulations on site, for example, being aware of off-limit areas. When it comes to supporting your construction workers in terms of health and safety, it's not about giving them a quick lesson on how to stay safe on-site, but it's an ongoing effort. This will ensure ongoing compliance, especially after the construction work is completed. But it should also encompass an open door policy, where workers can inform the safety officer or construction manager of any potential harm. Many construction sites don't encourage this type of communication, which is why it's critical to embed this as part of the safety training.
Increasing Communication
Technology has been invaluable on a construction site in modern times. You can improve communication, not just through the aforementioned open door policy but you can also use technology to help increase communication capacity. For example, a lone worker safety device can make a massive difference, especially for individuals working by themselves at night. There are a variety of services that offer a number of life-saving features, for example, a panic button that will help employee safety on-site.
A Culture of Safety
While rules, regulations, and technology can all work together to create a fantastic environment, if you want to really support your workers, you need to focus on safety and support from a cultural standpoint. The fact is that you can support their development in a variety of ways but you need to remember that culture is not just about a compendium of tools. When you start to integrate safety in all aspects of the project, and on a deeply personal level, this can transform your organization, improving how you do business.