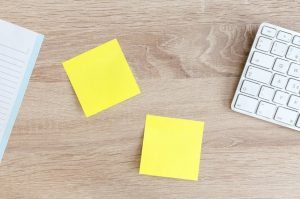 If your team has been in a productivity slump lately, there may be an important reason why. Acknowledging a change in your workplace's productivity levels and understanding why is the first step to tackling the problem. If you are a business owner struggling to see improvement in the efficiency of your workforce, here are ten top tips for cultivating a productive workplace and reclaiming what once was.  
Improve Employee Satisfaction
Whichever way you look at it, a team of satisfied employees is without a doubt a valuable goal for any business, and one that is certainly attainable with the right tools and mindset. Making the conscious effort to boost your employee satisfaction will allow you to foster and maintain a workforce that is motivated, productive, and loyal, all of which being essential functions to the success of your business. 
Employees who are content at work are more likely to be efficient with their time. For the best results, recognize your employee's achievements with a robust reward scheme, actively respond to concerns and complaints, and create an atmosphere of personal growth. Where applicable, strike the perfect balance between home and work life for your employees by offering remote or flexible working. 
Rethink the Work Environment
It's no secret that we spend a large proportion of our time in the workplace, and so it's no mystery as to why many employees start to feel burned out overtime. This is why it is vital to ensure that your workplace environment is a happy, comfortable, and energetic place that your team can feel confident producing work in. 
Forget the generic inspirational quotes printed on the walls – to keep your team on their toes, keep areas well ventilated, offer ergonomic desk space for good posture, and choose appropriate lighting. You could even try creating a dedicated quiet space where your employees can escape stressful environments and divert their attention to their most important tasks at hand. 
Alternatively, consider making a fun corner such as a games area to unwind, and offer free food or coffee if possible. Work environments that are dull and cramped can most definitely stagnate work productivity – encourage your team to make their work space feel like theirs with fun, personalized items that serve to motivate rather than distract. 
Reduce Meetings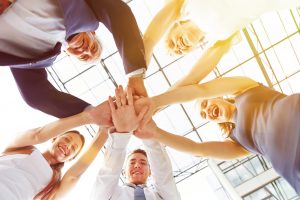 Too many meetings in the workplace may be the reason why your team can't get into the flow of work. While wrapping up important points in a meeting are essential in some cases, they can often wear on for longer than you may have initially expected, or turn out to be less valuable than you had planned. 
Start by organizing and accepting meetings that are absolutely necessary, and when not possible, make a plan of what the aims of the meeting will be, or reduce the overall time that is spent in the meeting. Where relevant, try to replace meetings with a summarized takeaway email containing notable points, or utilize digital tools such as video chat. 
Provide Suitable Tools and Equipment
A business' productivity levels are often aligned with the quality of tools that are on offer to its employees. Problems such as ineffective digital systems, broken printers, and a lack of collaboration tools to stay on track can result in a noticeable fall in workplace efficiency and motivation. Likewise, physical issues like broken or defective equipment, and technical issues such as slow servers or bad cellular connection can inevitably slow down productivity in the workplace. 
When these issues happen frequently enough, employees will quickly become agitated and increasingly demotivated, and the quality of their work output will also decline. Find effective, practical solutions to these issues as soon as possible, such as through mechanics, IT support,  or services like Wilsonpro. 
The role of efficient technology in business is indispensable and shouldn't be ignored. The right technology can streamline decision making, assist in speedy communication for both staff and your customers, as well as offer a competitive edge to your business. Remember to take time to research recent technology developments within your specific industry and understand how they can benefit your employees. 
Fix Your Toxic Company Culture
 Your business' reputation and productivity levels can be drastically impacted by the climate of your company culture. Encouraging a sociable workplace culture through teamwork, socialising outside of work hours, and improved communication will result in greater contentment in the workplace. 
Unmistakable warning signs of a toxic work culture can include a lack of communication and collaboration as a team, office drama, and professional rivalry. Working in a toxic workplace can inevitably result in employees experiencing poor mental health, demotivation, and jealousy towards others. 
To avoid disrupting morale and productivity within your company, make the effort to actively listen to complaints regarding other employees. This could mean directly addressing the employee in question directly, taking note of any recurring issues, and discouraging gossip of the incident between staff members. 
Provide Progression Opportunities
Overtime, employees will start to feel undervalued and demotivated if they stay in the same place. Help drive your employee's career development and support their goals by offering professional development opportunities, such as training, online courses, mentoring, coaching, or even lectures. Re-educating and training your staff will also allow you to stay on top of your competitors. 
By offering progression opportunities, you'll be able to demonstrate your individual commitment to your employees, and they in turn will feel a sense of achievement and pride in working for your company. Allowing for the development of your employees' professional skills will also enable your team to believe in their ability to grow and progress, and can possibly even keep them grounded to your company without the desire to leave. 
Discourage Multitasking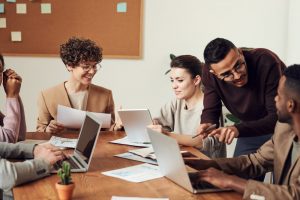 Multitasking could be leading your team to make otherwise easily avoided mistakes, and may even be affecting the way they work while attempting to complete a singular task. It may sound  counterproductive, but choosing to avoid multitasking can in fact reap a number of productivity benefits within the workplace. 
While it may be difficult at first to resist the urge to multitask, and by all means to tell others to do so, try implementing the notion of batching. This involves encouraging your employees (as well as yourself!) to arrange meaningful chunks of the working day to focus on one task at a time. This way, you'll be able to keep a consistent productive rhythm and complete even more tasks than you usually would while multitasking. 
Promote Good Health
You may not be able to convince your employees to take up a healthy lifestyle overnight, but you can try to point them in the right direction. The importance of supporting healthy habits in the workplace is clear – employees in good health will undoubtedly be more productive with a positive mindset than those who aren't. What's more, businesses who are invested in their employees' health can appear more desirable to employees as a long-term job. 
Create a workplace environment that promotes a healthy lifestyle such as through providing healthy choices in the cafeteria or break room, educating employees with wellness seminars and counselling sessions, or even offering discounted gym memberships for your staff to enjoy. This can greatly combat work related stress, create greater staff motivation, retention and flexibility, as well as encourage your team to be vocal about their work anxieties with you. 
Encourage Communication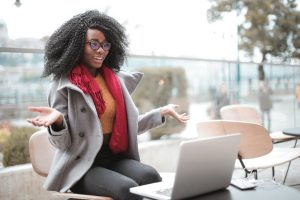 In the workplace, communication is key to a happy environment. After all, the best teams are those who work well together. Not giving your employees the opportunity to voice their opinions or discouraging collaboration can present a multitude of problems, including confusion, absence of accountability, and a lost sense of belonging to a team. 
Improving communication can help set and define clear goals, as well as keep a level of commitment that is crucial to the success and growth of your business. Communicating these targets will enable employees to improve and develop additional skills along the way which can greatly contribute to rebuilding your workforce's overall capabilities. Alongside the outlined weekly accomplishments, it's a good idea to ask your team what they have learnt, and what they will be committing to do for the next week ahead. 
Always ensure to address poor performance with employees. However, before you do this, you'll need to fully understand its cause to make a fair accusation. This is because a member of your team producing work poorly due to lack of ability or knowledge is a very different situation to a person who is underperforming due to low motivation. 
Focus on Results, not Time
As a business owner, you'll only naturally be time-driven, however success doesn't have to directly translate to the amount of hours spent on a task. Quality over quantity is the answer in this instance – when tracking productivity, avoid metrics that focus on busy-work, such as the total number of hours that are spent at work, and instead track metrics that measure actual production and results. So that your employees can be on the same page as yourself in terms of what you envision success to look like, paint a clear picture for them by outlining specific factors such as how much, how well, and by when.