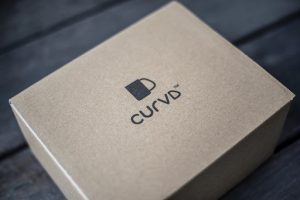 As a small business, you might think your impact on climate change is minimal – that might also be the case – but as consumers become more conscious of the climate emergency, they are choosing to vote green with their wallets. Even a small business with a minimal impact can't afford to ignore the circular economy and cater to consumer demands. 
Work remotely where possible 
Rewind a few years ago, and the world was different; commuting was still the primary way people went to work in the morning. Since the pandemic, things have changed. Many companies used the forced interlude to beta test their digital workstations and cut their costs. 
It's not only the company's bottom line and the planet that benefits from remote working; it also suits a vast number of people who can save an hour or two in their day and work more flexibly. So while it isn't always possible, remote working is excellent for the planet. 
Use sustainable products 
Traditional offices use heaps of unsustainable products daily, things like toilet paper, printer paper, and toxic cleaning products. So while it may not be possible to leave the office behind – at least not right away – it is possible to contribute to the circular economy more effectively. 
Take an audit of the products used in your business that aren't sustainable and replace them with sustainable alternatives. For example, switch to recycled paper and buy non-toxic cleaning products that protect the water quality in steams.   
Recycle industry parts 
The circular economy is defined as an economy of reuse. The idea is to reduce the production of new materials and products and therefore reduce carbon in the atmosphere. This can be done through methods such as sharing, leasing, reusing, repairing, and recycling. 
But it's not only office materials that can contribute to the circular economy; you can also recycle industry parts such as Industrial Automation and Motion Controls. The benefits are twofold. You reduce carbon in the atmosphere, build sustainability into your business, and cut your operating costs. 
Uses sustainable packaging 
Consumers are aware of the environmental challenges we face, and they make demands of their own. For example, a survey carried out by the shipping service Sendle found that 64% of consumers were more likely to buy a product if it had compostable packaging. 
There is a real dislike for packaging that can't be recycled and contribute to the circular economy, so even if you can supply completely compostable packaging, you can at least make it entirely from paper or cardboard so it can be recycled easily.  
Upgrade for energy efficiency 
Sometimes eco practices can be expensive to implement, such as installing solar panels on the roof, but they don't have to put a dent in your annual budget; there are small changes you can make that are cheap and effective.  
First, switch to energy-efficient appliances that reduce your energy bills and your carbon footprint. These can be things like kettles, HVACS, and refrigerators. You can also switch your lighting to energy-efficient bulbs, which are cheaper and last longer.