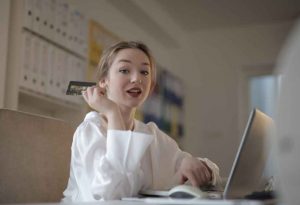 Beginning the new year might not be going as well as we had all hoped. Covid-19 ravaged 2020 and the most dangerous pandemic since the Spanish Flu after World War I shows no sign of slowing down just, despite a mass vaccination rollout.
Many key workers including medical staff have had to work around the clock because of the excess of patients and in most cases, nurses and doctors have had to work double shifts as hospitals try to cope with the extra work.
Because of the extra work demanded on medical staff, physical fatigue and mental breakdowns have been reported which has an extremely detrimental effect on their home lives. This includes running the household, looking after themselves and sorting out the finances.
However, hope is on the horizon as the world begins to increasingly administer vaccines such as those from Pfizer-BioNTech, Moderna and Oxford University's AstraZeneca product. Because the vaccines have begun to be distributed en masse, medical staff can now begin to think about getting their lives on track after this disaster:
Take Advantage of Offers and Sales for Key Workers

Think of Developing a Passive Income Strategy

Budget Your Income and Expenditure

Use Cashback Sites

Look After Yourself
2021 is set to be a better year than last, but the work has only just begun. Many medical staff will be feeling the pinch of the stresses involved in managing such a crisis, and everybody is grateful for the amazing work they have done. But as the vaccines get to more and more people, key workers should begin to think about themselves and what their lives might be like after Covid.
Get Rewarded for Your Hard Work
When the pandemic first started, many sites and companies were quick to offer discounts and sales to genuine medical staff and key workers. Larger supermarket chains such as Walmart began a campaign to open earlier for medical staff and offered percentage discounts on food and supplies. Other established brands such as medical clothing specialists Uniform Advantage are also running promotions on all kinds of authorized medical uniforms. As a medical professional you might also be eligible for a Costco membership which is famous for bulk buy savings.
Getting lunch is one of most people's biggest expenses and luckily, during the pandemic and perhaps beyond, many famous companies are offering discounted or even free meals. New York's Dough Nuts brand has been delivering free packaged doughnuts to hospitals all over the city while Hooters and IHOP have been offering a 20% discount for all medical staff and Nando's have been offering free take-out.
It might be a good idea to check in with your local well-known brands or chains as most are offering some sort of discounts or even free stuff for medical staff and key workers.
Easily Supplement Your Money
One of the best ways to ease your money matters is to develop some kind of passive income. Passive income means money that comes in from single or various sources. Such strategies might include affiliate marketing, e-commerce or investments. 
Affiliate marketing is when a company pays you a percentage of a sale from somebody using your personal referral link. Affiliate marketing can be done by placing ads on sites or social media but the best method comes from implementing well-placed links on a blog. With affiliate marketing, you don't actually own any stock but you link to the stock provider.
You might be thinking that you don't have time to write a blog, but it isn't as difficult or time-consuming as you might think, and being a medical professional already gives you an advantage as you could impart all of your experience and wisdom into your blog.
That being said, your blog could be anything you like, but a good tip is to write about something you care about and that you know, otherwise it can be difficult and off-putting. Beware though that it can take a long time before a blog begins to make money. 
There are many blog sites out there that provide training and also host your site, but they can be expensive and offer little. The best value is Wealthy Affiliate. Not only do they provide all necessary training, but they also have 24/7 support staff, affiliate marketing courses, and a lively and extremely helpful community.
E-Commerce refers to selling products online directly to a consumer. With e-Commerce, you actually have the stock available and run a site that deals with the sale of that stock. However, you don't need your own online store for e-Commerce as you can set up a shop through the likes of Amazon or eBay.
e-Commerce is a great tool for selling things you create such as paintings, woodwork, or even ebooks that can be sold for Amazon kindle.
Investments are fast becoming excellent money supplements for many people. When most people think of investment they will probably think of unscrupulous businessmen like Gordon Gecko taking their money. But the truth is far from the Hollywood version of Wall Street.
Most investment firms are made up of extremely professional individuals whose sole existence is centered around making money for you because that is how they make theirs. Investing is risky though and in some cases, it isn't too far from gambling.
Different investment types are available and don't necessarily include trading stocks and shares. One of the most invested commodities of the past few years is CryptoCurrency with products such as Bitcoin.
You actually don't need to hire a broker for investing as you can do it yourself using online apps like eToro, Ally Invest and Charles Schwab, but learning how to do this first is highly recommended.
Know Where You Stand
Many people, especially those with equally demanding jobs and homelives can easily get lost when it comes to keeping track of finances. At some point, we have all been in a situation where we are spending too much and not even realizing it. This is where budgeting comes in.
Budgeting isn't just for people with limited money who need to keep an eye on it. Even rich people have a budget and know exactly what they are spending since it is just good business sense.
When you keep an eye on your money and budget your spending, you will actually save money. There are apps that can keep track of your spending but the easiest method is to get a free spreadsheet program and do it that way.
Basically, make a list of all of your bills and how much they cost. Include a food shopping budget in this list. By setting a shopping budget you will not overspend when in the supermarket by just throwing stuff in the trolley without thinking. Combined with a monthly or weekly meal plan, you will be amazed at how much you can save when using this simple trick.
Budgeting can also become a family affair, as children will undoubtedly be an expense and they might want to add to the budget plan. 
Spend and Earn at the Same Time
Many professionals enjoy spending time purchasing things online. During the 2020 pandemic, Amazon alone enjoyed a 37% increase in sales as many people isolated and turned to retail therapy.
But spending money doesn't necessarily have to mean losing it. There are many cashback sites out there that will reward you for making online purchases. The way these sites work is that you use a link provided by the site and they will reward you a percentage of your money back when you have finished shopping.
Some of these are quite generous and can award up to 25% cashback while others can offer the chance to get your shopping for free. A lot of these sites don't only apply to food shopping and can also include clothing, toys and supplies.
Additionally, some cashback sites offer other features for even more money such as completing surveys, reviewing products and free trials of new products. Be aware though that some of these can require a lot of time for little reward.
Put Yourself First
This might not be strictly finance-focused but taking care of yourself should be the first priority. If you don't take care of yourself, you simply cannot take care of someone else. 
The stress of not knowing when this pandemic will end has contributed to physical and mental health issues among medical staff and having to watch people die without their families has taken a toll also. These trying times might be much more difficult because of the long work hours currently being imposed on medical staff but that doesn't mean you should let yourself slip.
Nobody who hasn't been involved in this can begin to imagine how horrific and tragic it is but you can help yourself and each other through it. Take some time for yourself when you are home and do something creative or something that relaxes you. Your downtime, what little you have of it, could be used for starting a new passive income strategy as mentioned earlier; whatever it takes to ease your mind away from the stresses of work and anything you do create could be sold via e-Commerce.
If you feel that you need mental health support then see your superior staff immediately and request it. Many nations have set up special mental health support packages for their staff due to the increased stresses currently being placed on medical staff.
We have all felt the stress of Covid and it continues to spread across the world, despite the vaccination plans. However, the fact that we now have vaccines means that scientists can now make accurate predictions and timelines as to when we begin to see results. The end is not immediately near for the scourge of the 21st century, but it isn't too far off either, meaning that there is now light at the end of the tunnel.