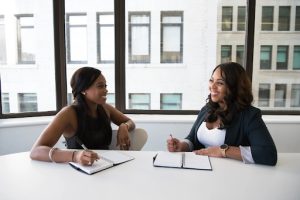 Are you interested in improving the perception of your business? If so, then you need to focus on strengthening your brand image. 
There are countless ways you can do this to gain the right results. Here are some of the possibilities we recommend you explore for your business. 
Improve Your Business Property
First, you should improve your business property. Creating curb appeal for your company will ensure that you get more attention and improve your overall brand image. 
If your business looks old or outdated, it will create a negative perception of your business. Clients will assume the company is behind the times or lacks significant levels of innovation. 
One of the ways that you can make your business look more modern is by improving the exterior. A professional commercial landscaper will provide the support you need here. They can even ensure your business stands out from other nearby buildings. 
Focus On A Killer Website
As well as thinking about your actual business front door, you should consider your digital storefront as well. We're of course talking about your website. The right website can have a huge impact on your company's image as a whole. 
There are various ways to improve the perception of your business using your website. Try adding a welcome video. Creating a welcome video will immediately engage your client base. As well as this it will help introduce what your business is and what you can offer. 
Using a professional web designer is the best way to ensure your website stands out in the right way. You just need to check their quality standards and experience. You need to avoid a cookie-cutter solution. 
Don't Forget Social Media
Next, think about social media. Social media provides a great tool for business owners. It allows you to interact with clients in a way that feels nonintrusive and personal. 
To utilize social media effectively, you must complete the right amount of research. Find out which social networks customers are more likely to use. You should also use your followers as part of your strategy. 
For instance, you may want to consider using user-generated content. As well as drawing attention to your brand, this helps create positive connections with followers. It also keeps them engaged and active. 
Every Interaction Counts 
Finally, it's important to understand every interaction you have with a customer or client matters. It causes your brand perception to shift. So, how can you ensure every interaction is positive? 
Often, this is about choosing the right team. By selecting the best individuals to represent your company, you can control the dynamic with clients and customers. 
You should also run temperature checks. Regularly explore whether customers are satisfied with your service. If they want to see improvements, take steps to change your business model without delay. 
As you can see, there are numerous strategies you can explore to create the right impression for your brand. By exploring the best options you can build up your company and ensure that you do gain the right attention.