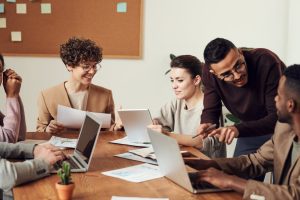 Businesses have a fair amount to worry about in 2020. We're not going to list them all, because you've likely read about them and have put in contingency plans to prevent their effects from hurting your enterprise too much already. It's important to note that despite worldwide pandemics and the associated hits to our economies, many businesses are doing themselves proud and still moving forward with a candor and enthusiasm that defies expectations.
Now, it's also true to say that some issues, in 2020 and beyond, you really shouldn't have to face. For instance – unreliable staff. Sure, unreliable staff will be around until the end of time, but that doesn't mean you have to tolerate or afford them. After one or two warnings, removing that deadwood from your organization can be a great idea. It sounds harsh, but it's simply a worthwhile technique you can use to move forward with confidence.
Now, there are many businesses issues out there that require your attention. That much is true. But what can you permanently solve? What issues should you demand a resolution to? Let's consider:
Bad Network Cabling
Network cabling, with the right service to guide you, should be perfect. You should have no looping or grounding errors, and cables should be protected from the elements and from pests. It's important to ensure you make the most of this endeavor by thoroughly curating your network cabling with the help of a professional service. Otherwise, bad connectivity, crackling audio in your phone line and more can culminate in a difficult long-term situation, an issue your employees shouldn't have to be worried about in 2020.
Internet Cut-Outs
Internet access is an essential fixture of any firm to make use of each and every day, and so we simply cannot abide by Wifi cut-outs, bad network connectivity, routers preventing access, incorrect firewall settings, low speeds even at peak times, and more. It's important to use the right host for your access. IT managed services can help you some way there, but it's also important to use signal boosters for your portable devices (to offset the often quite dense materials office buildings are cladded with), and to ensure that your VPN or security services aren't interfering with your speeds. Make sure to demand this from your service provider.
Printing Or Faxing Issues
Printing or faxing issues should be a thing of the past, but trust us when we say they still happen. Not everything is online as you might think it is these days. From time to time a faxed signature is required, or staff need to print or scan documents, and even if not, having these functionalities can help you in the limited number of edge cases that require them. So – we would thoroughly recommend that you ensure you're up to date with tools that are well-stocked, connected, and compatible with the current software you're using. Worthwhile inks to effectively print your branding, for instance, is essential. Invest in this. It will help you avoid missing it, even if you rarely require these efforts.
With this advice, we hope you can avoid the business issues you really shouldn't have to worry about in 2020.