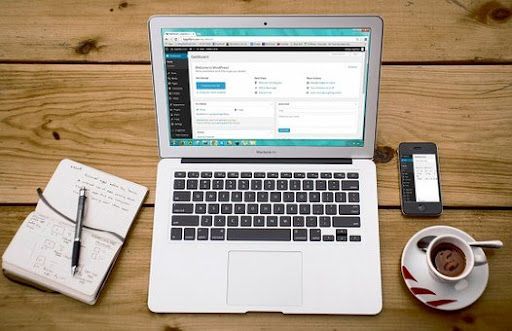 Your business' website is an important element of your company. It helps you reach a wider audience beyond what your physical office may do. Moreover, the 21st-century business establishment may not be able to do much without the help of a digital platform. By 2021, 71% of small businesses already had functional websites. Unfortunately, websites come with special demands, and the sooner you attend to them, the better it will be for business. A dysfunctional website can slow down your business, and below are a few things you will have to deal with. 
Search engine optimization is a pretty common term in digital circles. It allows your website to show up among the top search results. It involves using the right use of keywords and other determinants, such that it is easy for search engines like Google and Bing to easily list your business website. For a business, it is an advantage because it allows your existing and potential customers to find you without looking too hard. However, these listings do not come on a silver platter. It requires a great deal of skilled writing, keywords, backlinks, coding, etc., to make a website SEO compliant.
Another element worth mentioning here is white label SEO. This is a partnership between two businesses whereby an agency sells digital marketing services like SEO services under the brand of a requesting company. It is a marketing tool that allows businesses to sell themselves without doing much work. Due to the complexities involved, you may want to hire an agency that offers white label SEO services to do this part. With this innovative strategy, your website can be boosted and listed on several credible search engines.
A call to action is a prompt to web users browsing your pages to act in a certain way. A simple call to action motivates them to try your products or services at the moment. Remember that your business is not the only one out there. Therefore, you are responsible for using every opportunity to draw potential customers and clients to your business. Examples of a clear call to action are expressions like 'learn more,' 'find out,' 'click here,' 'swipe up,' etc.
These expressions have a subtle demand that piques the web user's curiosity. Automatically, they will want to do what you asked of them just to see what else is available. Indeed, calls to action can take on other forms. Some may ask the web user to register for an upcoming event or subscribe to a newsletter to receive new blog updates. While it's important to include a call to action, one vital point is to make it stand out. Whether you use text or graphics, it needs to blend in with the rest of the website theme.
Including backlinks on website pages are to enhance its visibility on search engines. This is why a blog post will usually contain at least two backlinks in each article. Indeed, some are there for advertisement purposes. Unfortunately, through no fault of yours, these links may be broken or display 404 pages.
Sometimes, the link is not broken when using it but can have repercussions on your website when they become too many. This is tricky as you cannot manually check on already posted backlinks. Fortunately, technology does it for you. With Google Analytics, you can use the behavior tab to check on broken links on your website. Excessive bad redirects and missing pages to these links negatively impacts your credibility. This can result in fewer web visitors, ultimately affecting your organic traffic and Return on Investment (ROI).