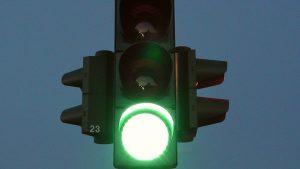 As a business owner, arguably your biggest goal is to keep your business running as well as it always has. You want to be sure that your business is humming along productively, that both your employees and customers are happy, and that you are on the course for the growth you hope to achieve in future. Today we will focus on business slowdowns.
Unfortunately, all businesses will go through occasionally "slowdowns" – periods where things don't quite seem to be ticking along as well as they once did. Below, we've highlighted three common slowdowns that most – if not all – businesses will experience at one point or another, as well as a few suggestions on how you can get each aspect of your business going again.
#1 – Website traffic
First, it is important to note that website traffic is rarely stable; traffic seasonality is a well-known issue, so some fluctuations can be attributed to natural trends. However, if traffic has remained stagnant or decreased for a number of months, a change may be in order.
To overcome this issue, you'll first need to check – or ask the relevant team member about – your SEO; it may be that you need a renewed effort, or a fresh campaign that takes account of changes in customer preferences or enhanced competition. It's also important to think about mobile page load speeds, as Google have indicated that this will influence rankings for mobile search – an essential consideration, given that mobile search is fast becoming the most common method customers will use in order to find your business. If you make changes and nothing seems to improve, then hiring a specialist SEO is likely to produce the best result.
#2 – Sales
Sales slowing down is a problem that every business will face at some point; while it would be nice to imagine non-stop popularity and demand, the reality is that sales tend to wax and wane throughout the year. However, the commonality of a sales slowdown does not make it any easier to deal with, especially if the problems appears to be long-lasting.
The most common solution to a sales slowdown is to invest in new advertising in an effort to bring new customers to the business, and this is undoubtedly beneficial. However, for a well-rounded approach, also consider how your sales team operates, and consider how you might leverage the power of advanced CRM system to help to improve overall conversions. This holistic approach should help to ensure that your sales begin to climb quickly, and that you have the systems in place to cope with the new influx of customers too.
#3 – Productivity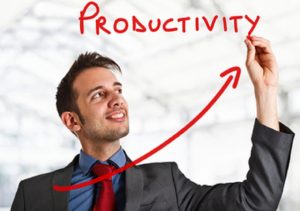 If you have recently hired new staff or undergone a radical change in how your business operates, then productivity will naturally slow for a few months while everyone adjusts to the new normal. However, if overall productivity slows without an immediately-obvious influencing factor, then will need to take action to get back on track.
Identifying why the same business, staffed by the same individuals, doing the same kind of work is suddenly faltering can be challenging, but arguably the best place to start is by using employee time-tracking apps. These apps allow you to analyze the amount of time employees are spending on each task, which means you may be able to find bottlenecks or time drains that are slowing your staff down and ultimately impacting productivity of the entire business. When you've found these issues, you can then find workarounds or solutions that ensure productivity can eventually rise once more.
In conclusion
Slowdowns are inevitable in business, but that does not mean that you simply have to sit back and absorb them. If you experience a slowdown in any of the above areas, the solutions presented could well be the catalysts that help you get back on track, and powering towards a brighter future.