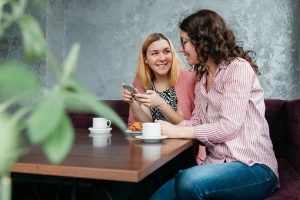 Now that the world is slowly going to go back to normal, the world of retail will be soon up and running once more., even more so it's going to be the seasonal time of the year, whereby more customers will be entering into your store. And in a COVID-19 world, you need to have certain measures in place to keep your customers safe and secure. You will also need to have a few policies in place that supplement customers to customer safety too, such as not picking up things if you're not going to buy them. You can also show the world you're back in business, with greater lighting, real-world marketing and some other means.
Lighting up again
It's time to show the world that you are open for business, even as it gets dark. How else can customers feel welcome in shorter daylight hours? The LED solar lights from this site show how great your business could look. If you have a store with pavement and or some space for street lights, you can place these cheap and sustainable lights outside your store so customers can see your sign, see what's going on inside from afar and notice when you are having a sale, etc. not to mention, they are going to be paying for themselves in the long run, since they don't need any electricity from the grid to function. This also makes them easier to be approved by public planning authorities.
Stay in your lane
Customers entering into your business should feel safe and during this difficult time, you have lanes that have been painted or taped onto the floor to direct foot traffic through the store. You can place these lanes to maintain social distance and direct customers to stay in the lanes while others go through the middle to get ahead of them and into another aisle. These lanes can be close to the product shelves and therefore allow customers to get close to items but not impede others who are trying to get to another part of the store. You can also mark social distancing points on the floor at the checkout to help customers keep each other safe. Social distancing signs should be placed all around the store just tor remind customers to do this.

Welcoming customers
Having an employee welcome customers to the store is a great idea, especially now. Showing customers where the sanitizer bottles are, who they can contact if they see someone is not observing the social distancing rules, and if they feel ill about what they can do to help, is very vital to their safety. It's also a good idea to have an employee standing at the entrance to remind people they need to wear a mask indoors. Some customers might forget and some might not want to put a mask on. This is a stopgap safety measure to make sure your store is not going to be shut down by the authorities for tolerating those that flout the rules.
It's so important to have good rules in place to welcome customers back. Painting lanes on the floor or enforcing the social distancing is vital but so is lighting up your store as daylight hours dwindle.