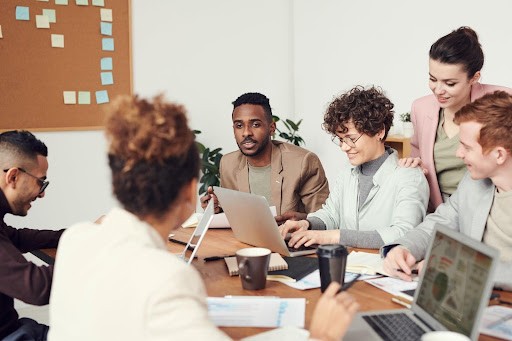 If your business is successful, there comes a point when the space you are operating from will start to become too small for you and your employees to work effectively in it. Unfortunately, it is not always obvious when that point has been reached, and companies can end up trying to work ineffectively in a space that is too small, for too long.
With that in mind, let's take a look at some tell-tale signs that your office is getting too small, so you can spot them before it becomes impossible for you all to work in there and your business productivity takes a nosedive.
It's getting messy
If your office space is too small, then despite your cleaner's best efforts, the place will end up being cluttered, dirty, and more difficult to find things in than ever before because there simply will not be a place for everything to go, and with too many people in too little space keeping it clean will be impossible. Finding a modular office manufacturer who can create you some extra space, or looking for real estate that you can expand into should become a priority at this point.
Tensions are high
When employees are crammed together in a small space, tempers can flare and people can find it harder than usual to have good relationships with their co-workers. Even time spent in the break room where they should be able to relax, can become tense and overwhelming because there are just too many people around to get any relief. You will need to solve the problem very quickly if you do not want the atmosphere to become unbearable.
You can never find anything
From the stapler to that important client contract, if you frequently find that you cannot regularly find the things you need to run your business, then you need to think about expanding your office spade asap because no business can run effectively in that kind of chaos for long, and no one will be happy at work, which brings us to…
Staff are leaving
There are a lot of reasons why staff may decide to leave in large numbers, but being forced to work in a confined space where they cannot get any peace and quiet or any relief from workplace tensions, is certainly one of them. So, if people are quitting, and you suspect space may play a role, you need to make a change and move to a bigger office space.
You can't actually fit your equipment in
This is an obvious one, but if you no longer have enough room for all your desks, copy machines, and whatever other tools you need to run the company, then you could buy slimline versions and cram them in, but moving to a bigger space would be more sensible.
If you spot these tell-tale signs of a too-small office in your company, then make plans to move or expand as soon as possible so that your business will not suffer unduly.