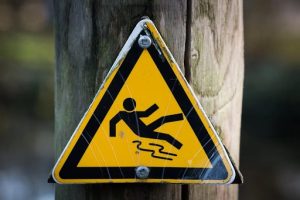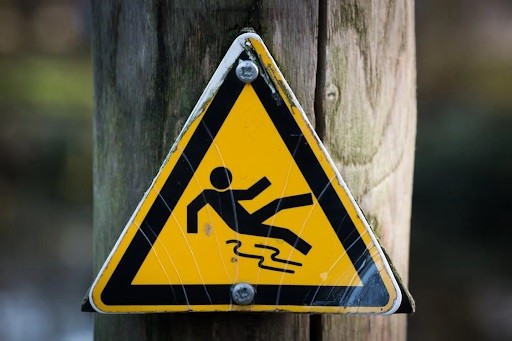 When running a business, there are so many different areas for you to focus on. It's essential that you focus on all of them – from market research to product development, marketing, order fulfillment, customer service, and more. But one area that many business owners tend to miss is the well-being of their own team. A lot of their attention seems to be customer and profit-facing. But you do need to make sure that your team is well cared for and operating in good working environments and conditions. At the end of the day, they are the backbone of your company, and without them, you wouldn't be able to make any products or sales at all. An extremely important part of this is focusing on health and safety in your workplace. Sure, it might not feel like the most glamorous or exciting area to take into consideration, but it is one of the most important elements of running a business. Here's some information to bear in mind and act on!
The Importance of Health and Safety
Health and safety is absolutely essential, but often, people don't really understand why it's so important to focus on this area of business operations. Here are just a few reasons you should turn your attention to the health and safety of your workers and commercial premises.
It's the right thing to do. Morally, you need to care for your employees and others who come into contact with your business. It's up to you to ensure the right processes and protocol are in place to keep everyone safe. 

Depending on where you live and where your business operates, health and safety legislation can be a legal requirement and breaking it is considered a criminal law. You will find that you are literally legally obliged to comply with it in order to avoid imprisonment and fines.

Even if health and safety legislation doesn't apply to certain incidents that occur to your staff in your workplace, you could find that people who are wronged sue and request compensation. This can be costly for your business.

By protecting your workers, you can help to reduce absences, as everyone will experience less injury or illness as a result of being at work. Good health and safety practice can keep your workplace more efficient and productive.

By keeping people at work, you also reduce downtime that comes hand in hand with illness and accidents. This means less disruption in the workplace and can save your business money through paying sick pay.

Good health and safety means

good company image

. Investors and partners are unlikely to want to work with a company that has a bad reputation in terms of health and safety.

Similar logic goes for your customers. Nowadays, many customers will look into business practices and only want to buy from ethical and fair employers. Working practices in your own company and supply chain can impact your brand's image and impact sales.

Caring for your staff means better quality staff will want to work for you. At the moment, people are refusing jobs with poor working conditions and will always walk into the arms of competitors who will offer a more safe and more comfortable working environment.
Covid Safety
There are countless areas of health and safety you can focus on. But for now, let's start with a current and particularly relevant area – Covid safety. Over the past couple of years, the Covid-19 pandemic has swept across the world and we're all still living with the consequences. While vaccines are being rolled out and hospitalization rates are reducing, you still need to make sure you're doing what you can to reduce rates in the workplace. Some simple steps to help with this include:
Limiting the number of people spending time in small spaces

Thoroughly cleaning commercial spaces

Implementing a one-way system

Placing perspex barriers between desks or other points of contact

Using a lanyard traffic light system indicating staff's level of interaction

Implementing social distancing with the use of floor stickers
Slips and Trips
We're all familiar with the use of wet floor signs. But this is for good reason. If there's any slip hazard in your workplace, even a temporary one, you need to make sure that it's clearly highlighted to help prevent injury. You also need to prevent trip hazards. This involves highlighting steps and other areas of uneven flooring that could cause people to fall over and injure themselves. You should also pay particular attention to spills that can't be so easily cleaned up, such as chemical spills. You will need a hazmat spill kit to help with this, or even professional intervention.
Fire Safety
Fire safety is extremely important too. While, hopefully, you will never experience a fire in your workplace, it is absolutely essential that you prepare for the worst to ensure your staff are safe in the event of a fire or related incident.
Fire Exits –

make sure your workplace has a sufficient number of fire exits These exits should all be clearly signposted with fire exit signs. Try to choose signs that glow in the dark in case of electrical outages.
Smoke Detectors –

as with any building, commercial premises should always have smoke detectors. Make sure these are professionally fitted and that the batteries are regularly checked.
Fire Extinguishers –

fire extinguishers are also essential in commercial spaces. Common types to invest in include water, AFFF foam, carbon dioxide, ABC powder, water mist, and wet chemical extinguishers.
Fire Blankets –

fire blankets are essential for workplace kitchens. They can help with issues such as pan fires and other types of kitchen fire.

Fire Curtains –

fire curtains

are great for warehouses or other large and open plan spaces. They can block and slow the spread of fire, creating a fire-resistant barrier to minimize harm and damage before fire services arrive.
As you can see, there's a lot to think about when it comes to workplace health and safety – and we've only just scratched the service. Hopefully, some of the information above can come in useful and help to protect you, your workers, and your business.