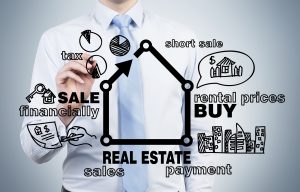 The average base salary for a real estate developer in the US is $90,000. Of course, the best ones earn even more. Not too shabby!
If you are interested in learning how to become a real estate developer, read on. In this article, we will tell cover the basics to get you started off right.
Pinpoint Your Niche
Many new real estate careers are ruined by people trying to do too much. In order to become one of the best real estate developers, you need to find your niche.
In any competitive industry, being an expert is vital. You could damage investor confidence if you aren't. So, pick one area you are good at and become an expert.
Know the Rules
Working in real estate means being familiar with a long list of rules and regulations.
Each area has local zoning and building codes. Not to mention state and national requirements.
It is important that you learn the rules and follow the codes. Even if you think it will be less expensive to do work 'under the table', it is never a good idea.
The best real estate developers are ones who pride themselves on their professional integrity and honesty.
Build a Network
Networking is necessary for any developing real estate career. Having connections for financing, finding land, introduction to potential clients are all vital.
One way to help grow your network when you are just starting out is to join professional social networking platforms and groups. Also, get in the habit of attending industry events.
This will allow you to get your name out there and help you to make connections. Make sure you practice your elevator pitch so you are ready to make a great first impression.
Learn How To Manage Finances
Financial planning is a key aspect of knowing how to become a real estate developer.  You will need to be able to manage the finances of a project. And when we're talking about commercial properties, there are big numbers involved!
If you don't have formal education on financial planning, consider taking some courses to help you become more knowledgeable in this area. You also have to think about loans for property developement.
Consider Becoming Certified
There is no requirement that you be certified to work as a real estate developer. However, being certified can help you stand out from the competition. It can also improve your brand image and reputation.
One of the top certification options is the Realtors Land Institutes Accredited Land Consultant credential.
To get this certification, you need to meet certain criteria such as passing an exam and having at least three years of relevant experience.
How To Become a Real Estate Developer
There it is! Now you have a basic overview of the steps of how to become a real estate developer.
Though there is a lot of work and effort involved, the payoff can be lucrative in this field.
Before you leave, check out our other finance articles for more great content.