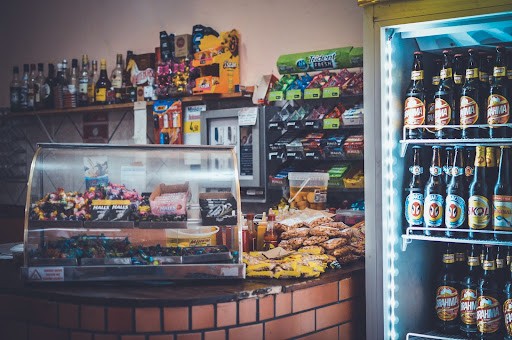 As a grocery store owner, it is essential to understand the importance of regular maintenance in order to keep your store running smoothly and profitably. Whether large or small, all stores require upkeep from time to time and having a plan for these routine checkups can save you money in the long run. 
This article will provide you with a list of typical maintenance you'll find in a store and discuss how proper maintenance can help ensure that your grocery store maintains its efficiency, safety, and profitability. 
Typical Maintenance You'll Find In A Grocery Store:
1) Lights: 
Regularly check the store's lighting to make sure that it is working properly. Poor lighting can cause a decrease in customer satisfaction and affect your bottom line. So be sure to change out all light bulbs as soon as they burn out so that you don't lose any customers due to dim lights. 
2) Refrigeration Equipment: 
Regularly clean and inspect all refrigerator units, as well as the walk in freezers. Walk in freezers can be particularly prone to malfunctions such as frost build-up on walls or floors. If you notice anything abnormal, it is essential to address the issue immediately with a qualified Walk in freezer repair service. 
3) Floors: 
Regularly inspect the floors for cracks, tears, stains, and other damage. This will keep your store looking clean and professional and help prevent any accidents due to slippery surfaces. 
4) Plumbing: 
Make sure that all of the plumbing in your store is functioning correctly. If a pipe bursts or a drain becomes clogged, it could flood the store and cause serious damage. Therefore, it is recommended that you have a plumber come check out the system at least once every six months. 
5) Shelving and Merchandising: 
Regularly inspect all of your shelving, displays, and merchandising equipment. This is important so that you can make sure everything is working correctly and nothing looks out of place. Additionally, inspect the shelves to ensure they are properly stocked with products. 
6) Checkout Equipment: 
Regularly inspect all checkout equipment, such as cash registers and scanners. This will help prevent malfunctions that could slow down customer service and reduce the chances of employee theft. 
How Does Proper Maintenance Help Ensure That Your Grocery Store Runs Smoothly?
Efficiency: 
By conducting regular maintenance and inspections, you can help ensure that all of the equipment in your store is operating efficiently. This can save you time and money by reducing any downtime caused by malfunctioning or outdated equipment. 
Safety: 
Proper maintenance will also help keep customers safe in your store. This includes inspecting floors for any damage that could cause a hazardous slip or fall, as well as checking all refrigeration units for any malfunctioning parts. 
Profitability: 
Finally, regular maintenance and inspections can help keep your store profitable. By preventing any malfunctions from occurring in the first place, you can reduce the amount of money you need to spend on repairs.
Grocery stores need to conduct regular maintenance and inspections in order to ensure that their store runs smoothly and safely. By understanding the typical maintenance needs of a grocery store, you can create a routine maintenance schedule that will help you avoid any potential issues. 
This can save you time and money in the long run by helping to reduce any unexpected repairs or malfunctions. With proper maintenance, your grocery store can stay safe and profitable for years to come.