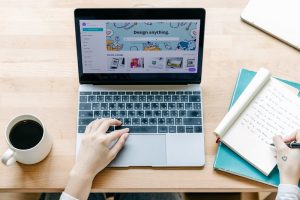 2020 was a tough year for many businesses, both big and small. The pandemic forced companies to adapt to stay open and make a profit. Those that were flexible and made adjustments to better fit the new context survived, while those that weren't just barely managed to keep their doors open. 
Although it's been a challenging year, there are plenty of opportunities for entrepreneurs hoping to start a new business this year. Though there is still some uncertainty in the future, the way consumers shop has changed, creating new market niches. If you're an entrepreneur looking for the perfect job for you, check out these six businesses that you should consider starting in 2021. 
1) Food and Grocery Delivery
If there's one industry that has flourished since the start of the pandemic, it's the food and grocery industry. With fewer people eating out and more ordering their groceries online, now is an excellent time to get into the field. Starting an online food and grocery delivery business is easier than ever before, especially when you opt to hire an affordable and flexible packaging company. 
Though food and grocery can be very profitable, it's essential that you study your market and build your business plan around this. Younger generations are more likely to want to buy organic and sustainable products, so if this is your clientele, make this your selling point. 
2) eCommerce 
When the pandemic started in 2020, businesses that lacked a strong eCommerce setup faced a major crisis. Though the pandemic won't last forever, changes to the shopping habits of consumers are likely to be more permanent. 
Starting an eCommerce business means you'll be able to sell products without the added cost of leasing or buying retail space, saving you money in the long run. It also substantially increases the geographical area of your target market. 
3) Dropshipping
In addition to eCommerce, dropshipping has become a popular and profitable business model for new entrepreneurs. Instead of having to invest in products upfront only to store them in a warehouse somewhere while you wait for a customer to make a purchase, with dropshipping, the purchased item is sent directly from the supplier. 
The advantage of dropshipping for new businesses is that you can test how well a product sells without making a financial commitment and you can get your business going with very little capital. However, the trade-off is that you do lose some control over the branding of the product and the shipping process. 
4) Cleaning Services
Unlike some of the other businesses in this article, starting a cleaning services company requires very little training or experience. While there may be a bit of a learning curve, with enough dedication you can succeed. 
You can also get started with very little capital, as all you'll need is a car, some cleaning products, and a garage. As your business grows, you can purchase company cars and hire more staff. 
Because cleaning services is a profitable industry to go into, it can be competitive. Set yourself apart from the crowd by offering services and products that other companies in your area are not. This might involve branding your company as 'green' or offering same-day service. 
5) Virtual Sports and Fitness
With gyms constantly fluctuating between open and closed, many have traded their memberships in for virtual classes and one-on-one training. If you've considered starting a sports and fitness business, now is a perfect time.
This is one of the best industries that first-time business owners can get into. Some benefits include:
Relatively low startup costs.

You'll need to invest in video streaming equipment and website development, but there are few additional costs beyond this. 

Significant room for growth.

Start with just a couple of instructors and grow your staff and clientele from there. 

Requires less time than other businesses.

Once you've become established, you'll be able to work fewer hours while still making some serious coin. 
6) Health and Wellness Startup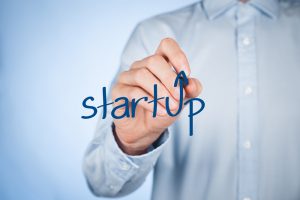 One of the greatest secondary challenges of the pandemic is the impact it's had on mental health. Studies show that rates of mental illness and substance abuse have increased significantly over the past year, resulting in a need for wellness coaches and mental health support services. 
Health and wellness is a broad field, with many possible specializations. Think about your own qualifications and what you uniquely bring to the table when deciding whether this is the right business for you. Here are some ideas to get you started:
Certified health coaching

Mindfulness blogger

Nutritional services
As long as you do your research, focus on your strengths, and build a comprehensive business plan, you can successfully start a profitable business in 2021.