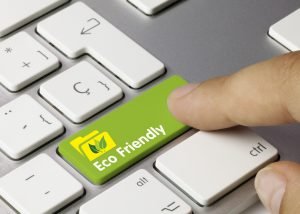 Greener businesses are in demand right now. Fortunately, there are many ways that you can green your business, including changing the way in which you work. However, one thing that can make a difference in the long term is to encourage more green behavior from your employees—a topic that you can read all about below. 
Provide recycling points
One of the most straightforward ways to help your employees be more eco-friendly is to provide plenty of recycling points at work. In fact, reducing the number of general waste bins that you have and increasing the paper, plastic, and glass recycling can help motivate people to make the switch. The critical thing here is to make recycling the easiest of all options. 
Make it easy for people to use an alternative form of transport
You can also encourage more eco-friendly behavior in your employees to make provision that will allow them to use greener forms of transport. The most obvious of these tend to be being involved in a bike to work scheme and installing showers so workers can get ready for the day after their ride. 
However, that is not the only option. In fact, you may also wish to start up a ridesharing program, and offering subsidies on season rail tickets. Some firms are even choosing to invest in items like this battery charger that allows employees to charge up e-bikes and scooters while at work. The reason being that they use a much cleaner form of energy and are a more convenient mode of transport for those that have a longer commute. 
Offer meal boxes as part of your incentive scheme
Food waste is a massive ecological problem right now. This is because it not only fills up our landfill sites but is a terrible waste of energy and resources in growing and transporting it as well. The good news is that food waste can be tackled, in part, by offering your employees food boxes. An action you can include as part of your company's benefits schemes. 
Of course, because meal boxes include only the exact amount of ingredients needed for each meal, the volume of food waste is significantly reduced. Additionally, most boxes come in recycling packing. Not to mention that they make employees' lives easier as planning and shopping for dinner times are done for them. Something that makes this option a win for all parties. 
Encourage activities with eco-friendly charities
Finally, if you are looking to support your employees to become eco-friendly, why not get involved with a green charity? In fact, there are two options available here. The first is to do some fundraising activities and make donations to an eco charity. While the second is to encourage your employees to donate their time. 
This latter option can work very well indeed, especially if you allow a few days a year off paid for employees to do this. Something that can benefit the environment and be excellent PR for your business, so everybody wins.