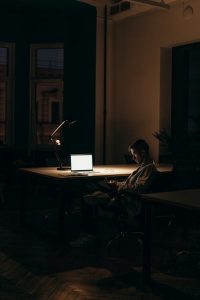 Every single business owner out there knows how hard it can be to balance all the plates and keep things moving to keep a business successful. You will know what it's like to experience business burnout at the end of a long day – especially when your day is twelve hours long and you're trying to keep it all going by yourself. Working alone has its perks, but it also has huge drawbacks. The one saving grace when you cannot afford a full-time employee to work alongside you is that you can hire outside of your business and ask for someone else to help. This person could be anywhere around the world and they will be an expert in whatever you need help with.
Who is this magical being? Well, that depends! Do you need a custom web design for your site? Do you need a bookkeeper or an IT strategist? The person you hire will come from an outsourced agency, and they are there to ensure that you can complete your daily business tasks with ease. While it may seem like only the larger businesses out there can outsource, you can do it, too. Smaller businesses can actually get more out of outsourcing because they are hiring one extra expert without the added costs of benefits and vacation time. So, why should you go for it and search for an expert freelancer to help? Where could you outsource in your business to take the weight off your shoulders? Let's take a look!
Accounting
Paying bills and keeping up with vendors is not an option – it's a must. Not only do you want to ensure that your payments are on time and that you meet deadlines, you want to stay on the good sides of your chosen vendors. When you don't pay the bills on time, you miss out on that! So, you need to look at how you are currently managing your accounting, and you need to do better with outsourced help. You may not know how to use Intuit or Quickbooks, but an accountant will. You need to free up your time and outsource that particular task!
Customer Service
You may be working from the garage attached to your house, and you are trying to provide great customer service and failing at it. Instead of worrying about whether you are letting customers slip through the cracks, why not outsource to a customer service call center? They can manage your emails, phone calls, and social media from customers. They can be live on live chat 24/7 if you need them to be, and you can offer your customers immediate contact as you want to. You could even outsource to have multilingual support across the globe.
Website
You need a website for your business and you need that website to resonate with your customers. It should have a regularly-updated blog, a vlog (if the video is what you like) and it should be custom designed to suit your brand. You need to hand your website out to an expert if you are not versed in coding, as you want this to be successful! Your website is going to bring in much of your custom, and without a website with good traffic flow, you're going to fail spectacularly in bringing people into your business. Outsource it and stop banging your head against a brick wall!
Marketing
Are you up to date on all of the digital marketing trends available today? We didn't think so. You should look at outsourcing your marketing strategy to an outside agency. You can manage your marketing elements easily when you ask for help and this is the best way to do it. Not only that, but outsourcing can prevent you from hemorrhaging money trying to do it all yourself.
Admin
Having a PA full time is a dream for most business owners. The costs of having a PA are – however – quite high. So, don't worry about that! Hire a virtual assistant and have someone else take over all of the tasks you are just not able to get around to. They can help you to overhaul your day-to-day work and they will be a support to you while you get on with expanding your business and working your network.
IT
Lastly, look at the way your IT strategy is currently running. you need to ensure that you are protected from outside threats and hackers, and your IT agency can do this for you!