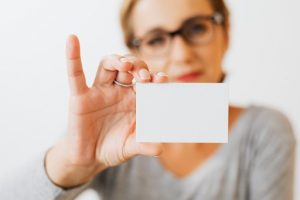 If you are a business owner, you know the value of making your brand visible and recognizable. When consumers can immediately identify your logo and discern it from a competitor, you need to capitalize on that momentum by maintaining visibility. Luckily, there are many ways to do just that.
Business Cards
Picture this – you have just met someone, introductions have been made, and you have had a successful conversation about your company. You want to leave both an impression and your contact information. Of course, you can always pull out your ubiquitous phone to exchange information; however, there is something to be said about the tangible and kinesthetic feeling of handing someone a business card. The Foil Printing Co offers a wide variety of colors, materials, and designs to create a high-quality and memorable business card. 
With business cards, you can include as much or as little information as you choose. Add your business' name, logo, and contact information at a minimum. Including social media information is valuable to encourage both current customers as well as potential ones to connect with you on those respective platforms. 
Gone are the days where people racked up plain business cards and discarded them with ease. You can design your business card with beauty and creativity so that the card is something to be placed on a board or kept with important contacts and not forgotten. If you have multiple employees, consider giving them personalized business cards to help them create business connections to further your company.
For personal use, producing a customized business-style card exudes class. You can simply have your name printed on the front with a sophisticated design. The other side of the card will have your contact and social media information printed with elegance to show off your personal style.
Thank You Cards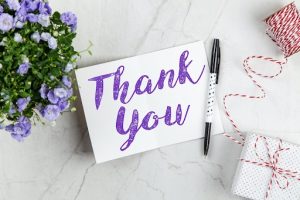 Any type of thank you has immense value for the recipient; however, being able to read and hold onto a thank you card is something the person on the receiving end can hold dear. If you are in business and have an opportunity to send a thank you for a mentoring exchange or a special purchase, that extra effort of putting pen to paper can make an impression. Taking the time to write your appreciation on artful stationery versus an email shows your attention to detail.
On a personal level, it is always en vogue to send a letter of thanks or appreciation whenever you receive a gift. You can design your own cardstock with a monogram or a creative letterhead to uniquely represent you. A beautiful letterhead on a full sheet of linen paper shows your dedication to the task at hand. 
Here is a helpful tutorial for creating a custom letterhead for your own stationery.
Representing yourself matters. Experiment with some of the unique ways to make a strong impression on paper. Showing off your brand and marketing creatively can expand your future and your economic bottom line. Try something bold and new for you. Give paper products a try for a lasting impact.