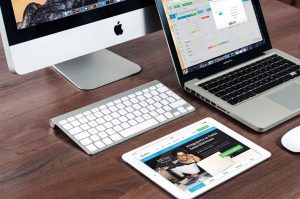 It's no secret that small and medium businesses really rely on their marketing efforts in order to become successful. Therefore, it's important to make sure your marketing strategy is top-notch and working for your business. Without this, a business may find it difficult to survive, especially a new business. Some businesses fail on their marketing or don't cover the areas they need to because they feel as though they are using too many resources or they are unsure of where to start. 
So, let's have a look at four areas of your marketing that you need to get right: 
Your Social Media 
Social media is now an important part of marketing for every business. It's something that is now normal and expected by your customers. It needs to happen and it needs to be well looked after. Even if you are a small business, you will do much better if you can be found on at least one social media platform. It's low cost and extremely popular with customers, what more could you want? Social media even provides you with an additional method for customer service. 
Your Website 
If you don't have a dynamic and responsive website where your customers can find you, you need to get this sorted as quickly as possible. Even if you provide all your quotes directly and don't sell products online, you are better off having a simple website where your customers can learn about you, read reviews, and find contact information. Nowadays the design and the running of your website is important, and of course, not all businesses will have someone on staff who is skilled to look after the design aspect. In this situation using web design services is the best choice. 
Your Online Content 
Your content is extremely important. It needs to be engaging, relevant, and have a meaning. It also needs to be relatable and holds important keywords that will help it to rank in searches and get your business found. The whole idea is to be found when your customers are looking for your products and services. One of the best ways that you can do this is to have a blog that runs along with your website. You can use the content you post on your blog to direct people to your website as well as on your social media to grow your engagement and followers. 
Keeping An Eye On Your Competitors 
If you are struggling with your marketing or your competitors are doing better than you, you can learn a lot from keeping your eye on them. Look at what they are succeeding with as well as what is letting them down, and then do better. Keep an eye on their social media, website, and even sign up for their newsletter so you can see what deals they are offering to their subscribers. 
These are four extremely important areas of your marketing that need to have your attention. Even small changes and improvements here can lead to your marketing efforts being more successful. You should be able to use them together to get the marketing result you are looking for and grow your business. Do you have any other areas that could help? Please share them in the comments below.