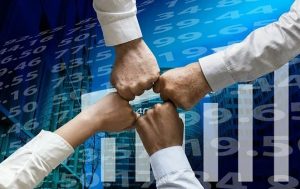 As the world continues to change, businesses get saddled with the burden of keeping up with its new future. It is incredible how new marketing techniques, innovative technology, and modern investment methods have changed a single generation. Despite the positivity that the fast-paced nature of today's world presents, it has also birthed new challenges that businesses have to face, a major one being digital transformation. Read on to discover others.
Uncertainty of the future
Today, many businesses rely on the ability to monitor and predict customer behavior. Unfortunately, it may not continually remain so because people change to suit the times, which involves a mix of several characteristics. Furthermore, with a changing economic climate, many business leads may find this tough to forecast. Ideally, a leader's quality is his or her predictive 'powers,' but the trend moves away from that to a front-runner who can manage numbers.

With the Coronavirus pandemic, many businesses worldwide are still struggling to stay afloat; many more have either collapsed or laid off staff. Economic experts believe the ripple effect on the global market will last for at least a decade, which makes it even more challenging for surviving businesses to monitor revenue and its impact on their future. As more people turn to finance courses to gain insight into business management, competition is rife here. If your business deals with scrap metal for example, it's your responsibility to determine how better financial management and cost-savings can help to transform your future recycling plans and expand your business.

Technology continues to evolve at the speed of light, and that is good. However, every business in operation must follow up or be left behind- making it a modern challenge for companies. The best Software for office management comes at a significant price and renewable (upgraded) quarterly or annually. What this means is that only those with financial muscle can keep up with the trend. On the other hand, those that cannot are bound to collapse or forced to merge with economically-sound entities.

Previous generations may have dealt with data but not in large volumes as in recent years, especially in 2020. Today, with data comes policy protection and regulations that bind corporate giants. Failure to adhere to the law will result in a legal suit or, worse, compensations that may cause a business to go bankrupt. With that also comes brand damage and loyalty loss. For this reason, cybersecurity is a significant issue in the 21st century, and corporations are purchasing the best protection to secure their clients and financial data.

If you ever thought recruiting talent for a company is based only on academic credentials, then you are wrong. Even though skills and experience matter, today, more businesses are looking out for emotional intelligence. For example, several companies prefer to hire staff whose attitudes blend perfectly with the company culture and values. That notwithstanding, a business cannot run without the help of an expert to manage finances. That also includes recognizing sustainable competencies that may help the company in the future. Your competency as a human resource professional should therefore go beyond just hiring and monitoring staff. It would help if you learned how to use technology to work smart. For example, performance indicators provide your outfit with the insight to determine how well it performs in the industry. Using a metric system may be the determinant of whether or not you keep your job.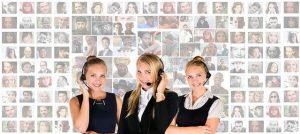 In the bid to meet instant gratification, businesses go extra lengths to nurture and secure their customer base. Failure to address client complaints immediately means you are at risk of losing your interest from your target market. Social media has offered businesses the opportunity to interact with their target markets and attract potential customers. Unfortunately, social media's vastness grants an aggrieved customer an endless platform to ruin what may have taken years to build. Some corporations have had to take stringent measures such as running a 24-hour customer service, seven days of the week. It is a strategy used to be at the beck and call of their target market.

Despite the various modern challenges faced by businesses this year, many are resolved to overcome them with savvy financial management strategies. Many have also chosen to focus on smart technology or effective marketing solutions. Whatever area your business chooses to focus on, recognize that continuity is essential to business survival, and whilst these challenges are real, they also have viable solutions.