Let's be frank; money talks in any new enterprise.
Whether you're investing oil or starting a restaurant, you want to put in as much as possible, and make even more. That's the very nature of a business, and failure to get this right means your dreams will crash before they start.

Oil Industry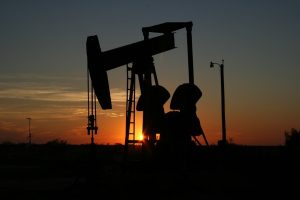 When it comes to oil, though, big bucks take on a new meaning. While a restaurant may need, say, a few thousand to get things off the ground, oil is a billion dollar industry. Nothing is small or understated in this enterprise. Well, nothing except your efforts. The fact is that, if you aren't willing to go big with oil, it's probably best to go home.

If you're still here, it means the big figures and high stakes don't daunt you. Good for you. You're making progress already. Still, there's no guarantee you won't slip up on your oil down the line. This is a slippery slope with, as we've already stated, a lot of money resting on it. One wrong move and your money will start sliding down that oil faster than you know.

The question is, how do you make your efforts here stick? It's a big one, given that you stand to make far more than you could lose. Get this right, and you'll be flying high in no time. But, how can you make sure that these high money stakes don't trip you up?

Be fearless with funding

Funding for a startup is by no means unique to the oil industry. What is unique is the amount you'll need to borrow. While a restaurant will probably never exceed the $50,000 borrowing mark, you may face borrowing millions. That's a scary thought for a company which hasn't started yet. But, without that kind of money, you won't be able to do a thing. Even initial exploration to find oil will take your bill into the millions. And, that's before you've got a product to sell. So, how can you make this work for you? As mentioned, this is all about being fearless. If you aren't willing to risk big stakes like these, oil isn't the business for you. It's also worth noting that you need to be pretty fearless with where you get your money from. For obvious reasons, few loan companies would be willing to risk that sort of money on an unknown entity. You may find, though, that turning to various resources sees you getting the funds you need. This is a risk because it means owing money in different places. That's not something you would want in a typical business. But, in case you hadn't realized, oil is far from typical.

Don't be afraid to spend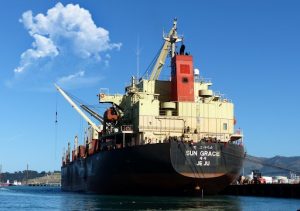 Along the same vein, it's also crucial that you're not afraid to spend big money. There's a good reason you need such vast sums in the first place. A typical business will see things like tills and production costs reaching into the thousands. In oil, it's unlikely you'll spend less than $1 million. As we've already mentioned, even the simple process of exploration for oil can cost a great deal. Then, you need to consider all the equipment and workforce it takes to extract the stuff. Add to that the cost of transportation tankers like those offered by NautiSNP, and you're looking at a not-so-small fortune before your product even arrives with you. Then, you have to consider the expense of refinement and sales. You could say, then, that spending money, and lots of it is the only chance you stand at making this work. If you tiptoe around this and try to avoid the expense, you stand to lose both your efforts and the money you've spent. Remember; go bold, or go home.

Know how to make friends in high places
It's also worth noting that the cost of oil is a subjective thing. Unlike product prices, which are pretty set in stone, oil has no fixed price when you come across it during explorations. That's because, at this stage, it belongs to the government. What's more, there are no real situations where that oil becomes yours for a fee. Most governments rather charge you tax on the fuel you extract or demand a percentage of your income. If you fail to make friends with the right people, it's not unusual for government officials to demand a 75% return. Get friends in high places, though, and you stand to reduce that to around 25%. A much better business proposition, we're sure you'll agree. The question is, then, how you can get a government onside? Your best bet here would be to go green with your extraction processes. By allowing you to extract their oil, a government faces the risk of annoying their populace. High risks come with high prices. By ensuring no one can get annoyed by your practices, you stand the best chance at softening those officials and striking a good deal. All the better for seeing the best return possible on your goods.
Play the long game

If all this has your head spinning, consider that the best way to weather these high prices is to play the long game. In the majority of startups, we think about short-term gain. We aim to pull profits within our first year of trading, and grow frustrated if it doesn't happen. We're telling you now that there's no chance of that in oil. It takes time for big-money industries like these to grow. It isn't unusual for new enterprises here to face an incubation of upwards of 10 years. This is usually ample time to raise the funds we mentioned above. Let's be honest; you aren't going to stumble on that kind of money overnight. If you don't have a strong passion for what you're doing here, then, there's little chance you'll ever pull a profit this way. Instead, you need to feel that fuel fire in your belly and know that this is a long-game worth playing.