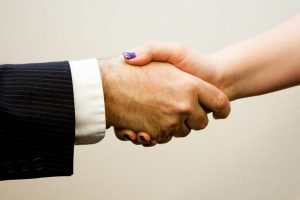 While there are too many components to debate when it comes to business success and keeping a profit, you need to ensure that you are doing things with, not just your employees at the heart of your business choices, but your customers also.
Don't Take Your Customers For Granted
It can get to a point where we can take our customers for granted. It is unfortunate because when the money keeps rolling in you forget about how to best serve your customers. It's at this point we don't give our customers the credence they deserve. This is why it always important to show the customers that you care and that you appreciate them for what they are because they have made your business what it is today. So, are there any simple ways to appreciate your customers more?
Make Your Service More Personable
If your business is a roaring success, arguably, you've worked very hard at making your service as personable as possible. Finding little ways to personalize your service, not just in terms of your employees, but your products, will go a long way. Going out of your way to improving your customers' experience means you focus on the little things, so they are more inclined to return, but they are also going to speak more positively about your organization to other people, which results in positive word-of-mouth.
Don't Always Get Sidetracked By Red Tape
It's very easy to stick to targets and goals, but this means that it can be often to the detriment of the customers' experience. While we have to keep our eye on all matters procedural, we still have to work hard to keep our customers at the forefront of our mind. In the article 5 Strategies to Improve Organizational Effectiveness, keeping our customers in mind is one of the fundamental pillars to ensure our company is focused and accomplishes specific goals. Other strategies in focus on growth and technology. Yet, the customer still needs to be kept firmly in your mind. It's far easier to get sidetracked by red tape. However, this only makes for a sterile approach to running your business. There's no heart or humanity when we stick to the rules in this respect. Think about this.
Check In With Them
It is something so many of us do, following up with a customer is very simple nowadays thanks to email. But providing this continuous approach to customer service, even if they don't return to your store, and cause ripples of positivity elsewhere. Because we are so focused on targets, it can easily lend itself to a "conveyor belt" approach to customer service. As soon as the customer has gone from the store, we don't think about them ever again.  Yet, this doesn't communicate your best practices well. Instead, consider the creative approach to checking in with your customers, rather than bombarding them with emails or phone calls.
Appreciate Customers
We all need to appreciate our customers more and we know that we have to do this because it's integral to our business growth. Through our customer service or our general personality, we can give off the impression. That lasting impression is what we are using as a means to make more money. Let's try to reset the balance and make your business great again. Don't forget there are a lot of resources to help run your business. Be selective and pick the right ones that fit your industry and culture in your organization.
Last but not least it is important to appreciate your employees. This leads to greater employee satisfaction and a better customer experience for your clients.
Latest posts by The Fortunate Investor
(see all)