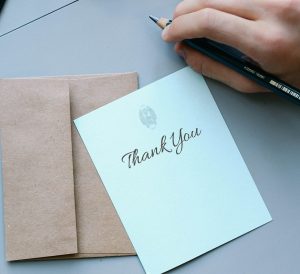 Your employees work hard. Showing them that you appreciate them, and all the work that they do can be important. Everyone likes to feel appreciated. Doing things to show your employees that you appreciate them can be good for them as they will realize that the company that they work for recognizes and rewards hard work. It can also be useful for your business because it may attract more people that want to work for you because they have heard that you are a company that cares about its employees, and it may also help with the retention of the employees that you already have. Here is a list of ways that you can show your employees that you appreciate them.
Gifts/Rewards
Giving small rewards to your employees can be a great way to show that you appreciate them. For example, you could give them polar camel cups that you can get personalized; this is a useful gift that your employees can use at the office, at home, or bring to and from the office. There are many other rewards that your employees might like, so do some research to see what you can find.
Food
Who doesn't love free food? To show your appreciation, you can have days where you bring in food that your employees can enjoy. It can be something as simple as having coffee and donuts for a meeting that your employees are attending or celebrating an achievement or someone's birthday with some cake.
Thank You Notes
Showing your staff appreciation doesn't have to be hard; it can be as easy as saying thank you and giving them a thank you card. Thank you cards can be a simple yet effective way to show your employees that you recognize their contributions.
Events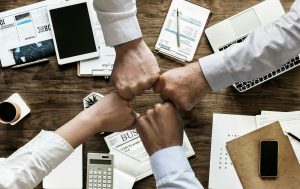 Invite your employees to events. You can go out for lunch, host a team-building activity, etc. By hosting events like these, you can show your employees you care. You can also use events/fun activities as a way to celebrate achievements. Having events for your employees can be fun and a great way for people to get to know each other better outside of work.
Pets
It may not work for every office as it depends on how people feel about it, and if there are any allergies, but another fun thing you can do is have a pet-friendly office. People love their pets, and many would like to be able to bring them to the office sometimes. Plus, if everyone else loves pets, then it will probably make their day a little better because who wouldn't like to have a cute dog wandering around the office?
Showing your employees that you appreciate them doesn't have to be that difficult, and it can go a long way. Hopefully, this list has provided you with some ideas for how you can show your employees that you appreciate them. Don't forget to consult your employees on the topic also as asking them what will make them feel appreciated is better than just doing something that they don't want. If you want to invest in a business people want to work for, then showing your employees that you appreciate them and their work is very important.

Latest posts by The Saving Gal
(see all)