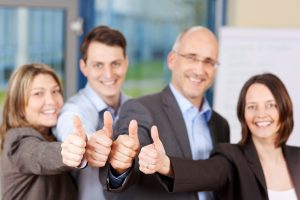 When you're a business owner, you understand the importance of having a strong, motivated team in your corner. Without employees that feel driven and happy to come into work each day, you won't go very far.
Leading a team toward growth can come in lots of ways, but as you strive to motivate them, don't forget to appreciate them along the way. Employees that feel appreciated are most likely to show up on time and give a job their best.
Read the following staff appreciation ideas to get an idea on how you can show your employees that their hard work matters:
Create a Company Holiday
You don't have to stick to the standard holidays for your next holiday party. Shake things up a bit by creating your own holiday especially dedicated to appreciating your employees.
Spend the day at the local lake and have a company BBQ, take everyone on a guided tour of the city or on a riverboat cruise. Make this new company holiday a day that your employees look forward to all year long.
Reward Staff Based on Their Individual Interests
A gesture that is sure to be remembered is one that is given with the individual's interests in mind. Find out what an employee really enjoys whether it's a passion for gardening or their quest for the perfect hot sauce and give an appreciation gift that reflects that interest. The best staff appreciation ideas show that you really care about a person as an individual and are aware of who they are and what they like.
Staff Appreciation Ideas Include Bringing the Food Truck Around
Reward your employees with an occasional visit from one or two of your local food trucks. You can decide if you want to cover part of the cost of the meals, reward coupons for a job well done, or host contests for free food.
This gesture can perk up your employees and give them a nice change from their typical work routine. Efforts of appreciation keep morale high and encourage feelings of motivation and appreciation.
Get Creative With the Break Room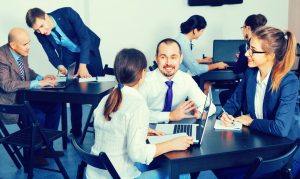 When you picture a break room do you envision a grungy microwave, wobbly chairs, and a couple of drab tables? It doesn't need to be that way! In fact, your company break room can be the perfect spot for welcoming employees with an inviting setup, cleanliness, and appealing decor and seating.
Have rules in place that ensure that the break room is always kept clean. Set up the break room space away from the rest of the staff or from any customers that might interrupt a lunch break.
Make the break room a fun place to show your appreciation for your staff. Add a pool table, complimentary snacks in the fridge or in a basket on the counter, or a collection of board games for employees to enjoy during their breaks.
Setting up a welcoming space for your employees to take a well-deserved break will go a long way in showing your appreciation.
Recognize Achievements That Aren't Work Related
Consider your employees' interests outside of work when you're looking for staff appreciation ideas. Many of your staff members may be involved in community volunteering and interesting hobbies.
Getting to know your staff as well-rounded people will help them feel appreciated. Throw a company-wide celebration for an employee who has accomplished a goal or spread awareness about a staff member's charitable efforts.
Not only will that particular employee feel special, but all of your employees will appreciate working for a place that cares about the lives and endeavors of the people who work there.
Take Your Employees Out to Lunch
Whether you take a large group out to eat twice a year or take switch it up by taking different departments out at different times, a lunch break on the boss can be a great way to show appreciation.
Getting your employees away from the workplace and into a new environment can invite open dialogue where you can ask how work is going. Many employees will find it much easier to discuss their ideas and their struggles over an appetizer than in their boss's office.
Support Continuing Education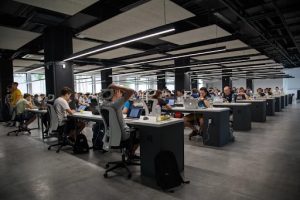 One of the best ways to show your appreciation for your employees and invest in their future with your company (hopefully) is in supporting their continued education. It's up to you how far you go in this effort.
You might decide to offer partial tuition reimbursement for classes that would boost their career aspirations within the company, pay for half of an employee's school books each year, or simply be more lenient with requested time off during exams.
Be aware of your staff members as they advance in their educations and experience and show appreciation and encouragement by promoting them when it's well deserved. Give them an opportunity to put their increase in education to work.
Help With Commute Costs
Consider the commuter costs that many of your staff members might accrue on their route to and from the office and help out where you can. Though no one would expect you to pay for everyone's gas every day, perhaps you can pay for parking garage passes.
Maybe you can pay for monthly bus passes as a way to both show appreciation for your employees and as a means for encouraging a more environmentally friendly way of transportation. You can also award passes or gas cards as a "thank you" for a job well done or as a token of appreciation after a performance review.
There are other ways you can help your employees save money with special employee discounts by visiting this website.
More Appreciation Ideas
For more helpful staff appreciation ideas, check out this article and many other helpful articles on our website.
Running a business and keeping employees loyal and motivated is no small feat, but we're here to guide you along the path.