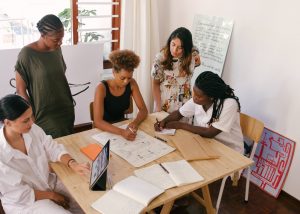 It is undeniable that technology and innovation have given a chance for entrepreneurs to bring their ideas to life and start trading. However, if you have had that million-dollar-idea, the journey to turn it into reality can be long and challenging. Of course, you might encounter difficulties along the way. However, understanding the stages are, you will have to go through to finally release your product in the market can give you an advantage. So, whether you are looking to launch a new proposition online or through a physical business, ensure you can tick off all the steps below before the launch. 
Make Sure It's Safe
Firstly, make sure your product is safe and tested. Depending on the industry you are trying to tap into, you will need to go through different testing processes. For example, to release a new line of cosmetics, personal care products, or household chemicals, it is crucial that you find the support of an expert chemical testing lab. Obtaining certain safety certification is vital, and not just because the local laws require you to do so! Indeed, making sure that your product is professionally tested allows your company to be more respectable and your product to be safer. 
Keep an Eye on Current Trends
Before releasing a new product into the market, it is crucial to understand whether its production and sales can be sustained through months and years to come. Indeed, customer trends are always changing and innovating, and it is important to understand whether the product that your company is launching today will remain suitable and attractive in the future. 
For example, currently, users are particularly interested in products that create minimal environmental impact, are highly-sustainable, and sourced ethically. Make sure your product or service can be all this and more!
Identify the Unique Selling Points
If you want your product launch to be a success, it is paramount to understand your unique value proposition, the nuances of your target audience, and the unique selling points you wish to market. Start by understanding who your customer persona – or ideal customer – is. This analysis will allow you to understand what their preferences, values, and needs are, as well as what problems they need to solve. Once you know what their pain points are, you can then develop a product that will solve such issues. And, of course, the unique selling point your product has is in line with the values held by your target audience. 
Don't Underestimate Customer Support.
Launching a product is perhaps one of the most delicate and challenging projects for any business. During the phases before the launch, many entrepreneurs primarily focus on the product and its production. However, once it is out in the market, it all comes down to your audience. The first customers will be the ones to try and test the new product. And, even if you have planned for it and tried to eliminate any hiccups, some issues are bound to happen. In this case, it is vital to have a team of customer service experts who can help you quickly deal with any issue that might come your way.