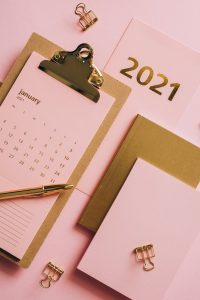 The right business idea, at the right time, can transform your life and kick-start a whole new career. If you want to launch your own startup in 2021, you'll need an idea that fulfills people's needs and reflects the current climate. With this in mind, take a look at these innovative business ideas that could revolutionize your life in 2021:
Online Teaching
Educational institutions, such as schools and colleges, have struggled to operate this year, due to the impact of COVID-19. Although many places are now offering online classes, parents are actively seeking out tutors and teachers who can offer their kids more academic support. If you're looking for a business idea that's perfect for 2021, this could be it. Whether you have a professional teaching qualification or not, there are plenty of opportunities for people who want to tutor online.
Assisted Care Placements
People will always need support and care, which makes assisted care businesses a viable opportunity at any time. However, an aging population means people are more likely to rely on these services in 2021 and beyond. With a nursing home placement franchise, you can help people to find the care and living environment they need. What's more – a franchise gives you a fast-track to starting your business and establishing a brand.
Delivery Services
People have relied on delivery drivers more than ever this year and the trend is likely to continue for the foreseeable future. With many people still feeling weary of visiting high-traffic areas, like supermarkets or shopping malls, you could find that a delivery service or courier company presents a lucrative opportunity in 2021.
Real Estate Agency
As the workplace continues to evolve, people no longer need to be located close to their employer's premises. With more people working remotely, they're free to base themselves anywhere and enjoy a better work-life balance. As a result, a significant number of people are planning on relocating. By setting up a real estate agency now, you'll be perfectly placed to assist them and build a successful business as the trend continues to rise.
Dropshipping
Being a retailer can be tricky, particularly if you don't have the space to store large amounts of stock. With dropshipping, however, you can resell goods online and have them shipped directly to your customer from a warehouse or fulfillment center. This reduces your costs and allows you to profit from the rising number of people who are shopping online.
Business Consultant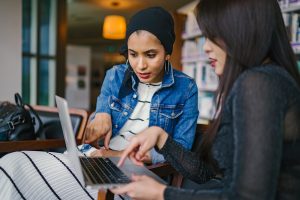 If you have business experience, 2021 could be the year to set up your own consultancy and provide advice to other companies. Businesses are facing challenging times and many enterprises are looking for support and guidance. By helping them to navigate the obstacles in their way, you can build your own business and save theirs.
Launching a Successful Business
If you're eager to start your own business in 2021, start making plans now. The more research and preparation you do, the more successful you're likely to be. With these lucrative business ideas, you can discover which opportunities most fit your skillset and begin planning your next venture.