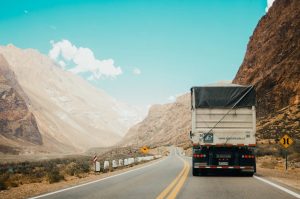 For many businesses, the fleet is the engine that keeps things working. Fleet managers rely on drivers to care for their vehicles so they can get to job sites of customer appointments, d their job efficiently when they arrive, and look professional while they do it. 
There is no guarantee that your drivers will operate their vehicles properly, by maintaining it under the hood and in the cabin. 
A properly maintained fleet needs a mixture of policies with consequences and rewards for good behavior to encourage your drivers to take the best care they can of company vehicles. 
Start With Policy
Set a company policy that defines your driver's responsibilities. This policy should set expectations for proper care inside and out, including cleanliness and maintenance responsibilities. 
A sales vehicle might have might more focus on maintenance and appearance, while a service vehicle might focus on maintenance and mechanical condition, such as buying quality parts like Remanufactured Compressor LS3907. In both cases, reliability impacts productivity. 
Give all your drivers an up-to-date copy of your Fleet Policy, and a checklist of the actions they are responsible for. Keep responsibility going two ways. Your policy should include regular inspections of employee vehicles. Have monthly or quarterly vehicle check-ins to ensure the maintenance of the vehicle. 
Incentivizing your drivers to maintain their vehicles is one of the best ways to ensure vehicle care. You can do this by offering drivers the opportunity to purchase the vehicle at the end of its term, for example. 
Educate Employees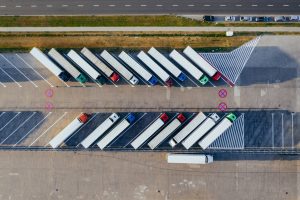 Fleet managers need to make sure that employees understand why maintaining vehicles is important. 
Many employees don't think about how increased repair costs from vehicle neglect will affect their earning potential and the company's bottom line. This impacts longevity and job security. 
It's important to train your drivers. New drivers should be trained when they join, and all drivers should have ongoing training to make sure they understand company fleet policies, procedures, and expectations. 
With this training, including the tools to care for the vehicle. Subscribe to a preventive maintenance program that will give drivers reminders about services, based on repair history, time, and mileage. Try a driver app that gives preventive items that need to be addressed, and a location of where to get work done. 
Communication is the key factor in making sure drives understand their responsibilities. Educate your drivers with newsletters and training, so your drivers value the company assets and work to keep them in good condition. 
It could also help to create a driver website where your best drivers are recognized, driver milestones are celebrated, the fleet policy is communicated, and any useful tips and information about the fleet can be shared easily. 
A well-cared-for fleet is cheaper to run, more efficient, and looks more professional. Cut back on repair costs, and make sure your fleet impresses whenever your drivers arrive on a job in a smart-looking truck that represents your brand in the most positive light.