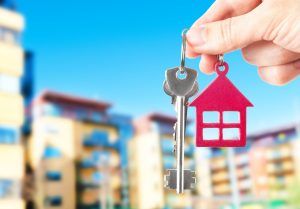 More than 44 million households in America rent their residences.
If you're in this situation and you are landlording, you know that every day is a new opportunity to influence the experiences of your tenants. A good landlord knows how to maintain a profitable relationship with his tenants. This is while he keeps his property in great condition.
So, how do you be a good landlord and leave the relationship strong on both sides? Keep reading to learn how you can make the whole process easier for everyone involved.
Communication Is Key
You can be a good landlord by maintaining open and honest communication with your tenants. This means being clear about your expectations, providing timely feedback, and being responsive to your tenants.
Good communication creates a foundation of trust and respect, which can help prevent problems before they start. If issues do arise — and they will –, effective communication will help resolve them quickly and amicably. Remember, your tenants are people too, and treating them with courtesy and respect will go a long way in maintaining a positive landlord-tenant relationship.
Be Proactive, Not Reactive
This means that you should take measures to prevent problems from occurring. This is much better than simply reacting to them after they have already occurred. Some ways to be proactive include performing regular maintenance like cleaning your rental property or regularly inspecting their HVAC system.
You have to understand your tenants' needs before they even ask for them. This ensures that everyone on both sides is happy.
Be Organized and Keep Good Records
If you're a landlord, being organized and keeping good records is crucial to maintaining your property. Keep track of things like rent payments, maintenance requests, and other important correspondence in a central place. Having a good system for keeping track of these things will save you a lot of time and headaches down the road.
Be Fair, But Firm
Be reasonable in your expectations and understand that your tenants are people with lives outside of their rental agreement. However, stand firm in your rules and expectations. You have to make sure that your tenants respect the property and their fellow renters.
When necessary, you have to follow through with disciplinary actions. Effective and respectful conduct of interventions will also go a long way to keep all your tenants in line and still enjoy living on your property. It can be difficult to find the right balance, but it's important to maintain it and avoid any major problems.
Be Good at Landlording With These Tips
Being good at landlording doesn't just mean providing quality rental property. You also need to have good communication with your tenants, be proactive in maintaining your property, be organized with your finances, and be fair.
By following these tips, you can be a good landlord and provide a quality rental experience for your tenants. You can also create a comfortable and safe environment for your tenants that will encourage them to stay and continue renting with you.
Did you find this article helpful? If so, keep browsing our website for more great content.