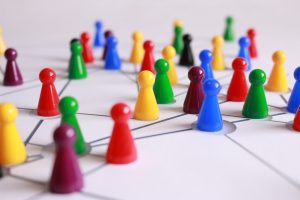 Entrepreneurs are naturally ambitious people. Most will launch a startup with grand plans for growth and expansion. If you're a business owner, and you're ready to take the next step on your quest to reach the top, have you thought about outsourcing? Outsourcing offers an array of benefits for growing businesses. In this guide, we'll highlight the main advantages. 
Enlisting the help of experts and experienced professionals
The most significant benefit of outsourcing for most businesses is gaining access to experienced professionals who are experts in their field. If you choose to outsource, you can tap into a pool of skills that you don't currently have in-house. This gives you the opportunity to take advantage of a raft of new services and to maximize the chances of success. 
Consider a dental practice as an example. If you run a busy office, you want your team to be able to focus on treating clients, answering calls and making sure appointments run smoothly. Outsourcing IT support, marketing and cleaning will enable your employees to concentrate on the tasks that are listed in their job description, while protecting your business and improving operations. With an IT firm that understands how dental offices work, a marketing company that will launch and manage targeted campaigns and professional cleaners with expertise in working in healthcare settings, you can cross every box. You can learn more about managed IT services online and get some quotes by researching companies and reading reviews. IT support provides 24-hour access to expert help to keep systems up and running and reduce security risks, while marketing skills can help to put your business on the map and boost ROI. 
Finding a cost-effective solution
Many businesses operate on a tight budget, and for most, times are tough at the moment. With companies looking to tighten their belts, outsourcing presents a cost-effective solution. With this option, you can access the skills and services you need to function efficiently and provide your customers with a brilliant service without adding to your wage bill in the long-term. Rather than hiring IT professionals and paying salaries, you can lower running costs by paying a monthly or annual fee for a package of services that meets your requirements. 
Diversifying and expanding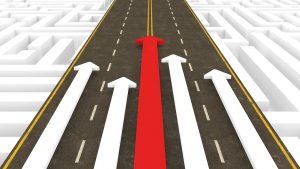 Growing a business is never easy. In many cases, taking the next step involves modifying the business to a degree. If you're opening a new store or restaurant, for example, you might find that you've crossed most of the boxes, but you need additional help to make the next move a success. If you don't have marketing experts on your team, for example, you may wish to consider working with an external agency to drum up interest in your new stores or branches, attract customers and engage with clients to enhance your brand image. Teaming up with marketing professionals will enable you to reach out, spread the word and create leads without hiring new permanent members of staff. 
Most business owners have a desire to grow. If you're keen to expand, have you considered outsourcing? Outsourcing enables you to work with external companies or individuals to enhance operations, boost efficiency and provide a better experience for customers in a cost-effective manner.