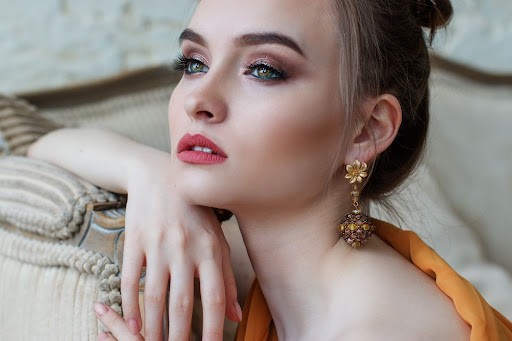 Starting a jewelry manufacturing business can be an exciting and rewarding venture for those who are skilled in designing, creating, or marketing jewelry. Jewelry is not only a highly sought-after product, but it also offers the potential to make good money if done correctly.
However, starting a jewelry manufacturing business requires careful planning and consideration of all aspects of the venture.
Here Are Some Tips To Help You Get Started On Your Journey To Becoming A Successful Jewelry Manufacturer:
1. Research Your Market:
Make sure you have extensive knowledge of the jewelry market before diving in head first. First, you need to understand your target customers' needs, wants, and what sets them apart from other consumers. This will give you an idea of what kind of products you should be creating and how to best reach your audience.
2. Develop A Business Plan:
Before starting any business venture, it is essential that you create a detailed business plan. This document will outline what you want to accomplish, how you plan to do it, and how much money you will need. It should also include a marketing strategy that covers how you plan to get your products in front of potential customers.
3. Design Your Products:
Once you have a clear understanding of the market and your target customers, it is time to start designing the jewelry pieces you are going to produce. Take into consideration materials, colors, styles, and other factors that may influence customer interest when creating the designs. You should also create prototypes so that potential buyers can see the finished product before making a purchase.
4. Source Supplies:
Finding quality supplies for your jewelry business is essential. Make sure to find reputable wholesalers and suppliers who can provide you with the materials you need at a reasonable price. This will help ensure that your products are of high quality and cost-effective.
5. Develop An Online Presence:
In order to reach more customers online, it's best to have an online presence for your jewelry business. This could involve setting up social media accounts such as Instagram or Twitter to showcase your products or creating a website to provide more detailed information about what you offer. Investing in SEO will also help make sure customers can find your business when searching for jewelry online. Utilizing these tools can help drive more traffic to your online store and increase sales.
6. Promote Your Brand:
Once your business is up and running, it is important to get the word out about your products. Create an effective marketing plan that focuses on online platforms such as social media, blogging, or even advertising. You should also consider attending trade shows, so buyers have a chance to get to know your brand in person.
7. Network With Other Jewelers:
To stay informed of the latest trends in the jewelry industry, it can be helpful to network with other jewelers and industry professionals. This may involve attending trade shows or connecting with other entrepreneurs through social media or professional organizations like The American Gem Society or Jewelers of America. These connections will give you valuable insights into what works in the industry and how you can better serve your customers.
8. Focus On Customer Satisfaction:
It is essential that you focus on customer satisfaction in order to keep your business running smoothly. Make sure that customers are happy with their purchases and that any issues are addressed quickly and effectively. Asking for feedback from customers will also help you improve your products and services in the future.
9. Monitor Your Progress:
As your jewelry business grows, it's important to regularly monitor how well you are doing. Conducting market research, surveys, and researching how to calculate takt time, can help you determine if there is a need for any changes in design or pricing structure. Tracking sales and customer satisfaction data over time will also give you an idea of what products are selling best and which areas may need improvement.
10. Set Goals:
Finally, it is important to set goals for yourself and your business. This could involve increasing sales by a certain percentage in a given year or launching new product lines. Having specific goals will help you stay motivated and focused on achieving success with your jewelry manufacturing business.
In Closing
By following these steps, you can be sure that you are well on your way to achieving success with starting a jewelry manufacturing business. Remember to keep an open mind when researching the industry, and don't be afraid to take risks. With the right strategy and a lot of hard work, you can be sure that your business will succeed. Good luck!