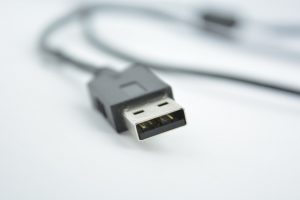 Data storage is something which is essential for any business these days. Technology is changing rapidly every single day and as a result it is important for us to adapt and change with it. The way we store our data and handle it within the office needs to evolve over time and this is why we need to think about changing out data habits this year and beyond. 
Storage platforms online can change the whole dynamic of a business and they make a huge impact on the way we manage our data every year. You can see at this website that there are many platforms that you can use this year, which is what we will talk about today. Here are some of the top free platforms we can use this year. 
Box
Box is a platform which gives you 5GB of free storage right from the start. It stores all of your data safely in the cloud and it will allow you to organise data easily for access later.  You can also share links to files and see when they have been viewed. 
Bitcasa
If you have more data to store, it is a good idea to choose this platform for your data needs. This platform allows you to store 10GB of data and you can store a range of documents, images and videos too. 
Dropbox
Dropbox is one of the most popular data brands of all and is a secure place to store all of your documents and photos. You will only get 2GB of free data with this one, however, with the brand name and the credibility that comes with it, you will be able to trust that your data is safe and sound. Plus, if you refer a friend to use the service you could receive up to 18GB of free data!
Evernote
Evernote is a big brand in cloud storage and it allows you to save things such as screenshots and links and even notes during the day as you think of them. You can search for any document or clip you have saved using a keyword, and it is easy for you to share with friends and family.  
Google Drive
Out of all of the cloud storage services, Google Drive is probably the most well known name out there. Google Drive is a wonderful tool which can be used for a whole range of things, and you can get 15GB of data for free right from the off. You can also use apps such as Google Docs and Sheets to create documents and spreadsheets which can be easily shared between people and edited in real time by multiple parties. 
iCloud
If you have an iPhone or any other Apple device, iCloud is the ideal tool for you to use this year. You can use this service easily and it will allow you to sync all of the data you have across all of your Apple devices effortlessly.