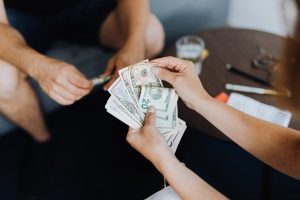 If your company is hit by a financial disaster, then you'll be lucky if you manage to recover. A lot of businesses fail in their first year because of issues with their finances. So, let's explore how to avoid this type of scenario and ensure that your company doesn't fall into the typical traps here. 
Get Insurance
First, you do need to make sure that you are getting all the right types of insurance for your business. The insurance that you need is going to depend on the sector or industry that your business is a part of. At the very least, you will need to make sure that you do invest in general liability insurance. This will protect you from damages that are caused by you or a key member of your team. There are also specialist insurance options to consider for every industry. 
Price Check From Day One
Next, you need to make sure that you are not overspending on your business purchases. A business will typically need to spend thousands in the first year on tech and equipment. Some companies will need to pay a lot more than the average here. You can use a site that allows you to compare the prices of available construction equipment and other resources to ensure that you are not overpaying during your initial setup. It's a great way to ensure that your business is efficient and ready to face your key rivals head-on. 
Hire An Accountant 
You may also want to consider hiring an accountant in your business. You probably think that hiring a business accountant is going to be counterproductive. However, we're confident that this isn't the case. A business accountant will mean that you can have an expert keeping a check on your books, ensuring that you don't go completely overboard with your purchases. That's exactly what you need to keep your company competitive. They can also help you at critical points such as when it's time to fill in your tax return. Small business owners do often slip up here and end up with large penalties that they can't afford further down the line. 
Disaster Recovery Plan 
Finally, you need to make sure that you have a disaster recovery plan in place. Preparing for disasters is all about ensuring that you know where your business is most exposed. More often than not, this is going to be tied to your tech and equipment. The right plan will ensure that you are back up and running in minutes after encountering a major fault here. 
We hope this helps you understand some of the key steps that you should explore to ensure that you can avoid a potential financial disaster in your business. By assessing the right options here, you will be able to preemptively dodge a situation that could easily cripple your company on the market from day one. Don't forget, if your finances aren't healthy then you are always going to be facing an uphill battle and that's the last thing that you want when you're fresh out the gate.