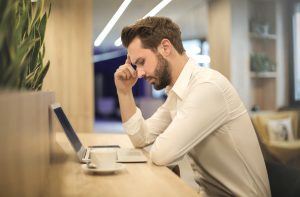 Right now, businesses across the world are facing unique challenges. The pandemic has thrown up issues that no one could have predicted. While many companies are struggling to survive in almost impossible circumstances, others are spending their time attempting to resolve unexpected problems and trying their best to navigate their way through this unprecedented time. 
There is no doubt that the impact of the coronavirus is being felt across all industries, and finding creative solutions to get your business through this difficult situation is essential. IT has provided the solution to help many companies continue operating through this challenging time, albeit differently.
Increased Use of IT
For many organizations, technology has been a savior throughout the pandemic. While business, as usual, is on hold, it has been IT that has helped to keep companies going. Your company has probably never been more dependent on technology than it has been throughout this year. 
While in-person customer interaction is unable to take place, switching to online services is essential. However, this increased pressure on your IT systems can inevitably lead to issues arising. When your entire business operation is dependent on IT, the impact of a tech issue can be incredibly costly. System downtime is a significant issue that not only causes lost revenue but also damages your reputation and leaves customers frustrated. This increased reliance on your IT systems is just one reason why your business needs the support of Managed IT services.
Remote Working Capabilities
For the very first time, significant numbers of the population are working from home. While remote working has been essential and unavoidable, there is no doubt that it increases the pressure on your IT systems. Enabling your employees to access the systems they need to perform their job while also ensuring that your systems' security is not compromised is a difficult balance to strike.
The switch to remote working happened almost overnight for many businesses, which placed their IT systems under increased pressure. If your company experienced system downtime and teething problems during this transition to working from home, you will understand just how frustrating this can be. Having IT support on hand 24 hours a day, seven days a week, becomes all the more crucial when you are entirely dependent on your technology. 
The Importance of Security
Unfortunately, the disruption caused by COVID-19 has created an ideal opportunity for cybercriminals. Back in April, the UK National Cyber Security Centre (NCSC) and the US Department of Homeland Security (DHS) Cybersecurity and Infrastructure Agency (CISA) released a joint advisory warning of the growing number of cyberattacks taking place during the pandemic. The increased threat of cyberattacks and scams is ongoing as hackers continue to exploit vulnerable system security and human error for their own gain. 
Remote working can leave your systems and data open to attack. Having professional IT support on hand will ensure that your systems stay protected, and any work from home vulnerabilities are dealt with to keep your business as secure as possible.