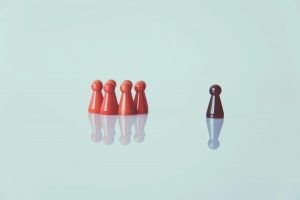 New business owners tend to make a lot of mistakes, some of which can be easily recovered from, and some of which can take a long time to uncover. Making one or two of the former might not be such a big deal, but failing to separate your business and personal lives when starting your business can leave you open to all kinds of risks. Here, we're going to look at some of the ways you need to keep the two sides of the equation separate and why it is worth doing in the first place.
It's better for you, financially
When you start a business, you have to take on a whole new range of tax responsibilities. It's a very wise move to ensure that you keep your personal and business finances as separate as possible so that when tax season comes, it's a lot easier to make sure that you can easily determine what expenses and incomes are tied to the business, and which are yours personally. Starting a business bank account can help with that, but you should also use small business accounting software like Zipbooks to make sure that you can stay on top of it, track everything, and keep records should there ever be any confusion.
Watch out for legal liability
As a business owner, you must be aware that you take on a whole new range of legal responsibilities: ensuring the safety of your goods and services, the health and safety of the workplace, employment law, contract law, and so on and so forth. However, should you face a legal challenge, you want to make sure the challenge is addressed to your business, not you as an individual. This Rocket Lawyer review for LLC formation can lay out how setting up a limited liability company might be in your best interest. It sets the business up as a different body from you as an individual. You can still be found personally guilty of things like misconduct, but it offers some degree of legal separation and, as a result, protection.
Maintain your work-life balance
There is the concept of disentangling yourself as an individual from your business as a structure, but you also need to make sure that, as the business grows, it is not entirely reliant on you. Taking a step back and learning to work on the business, not in the business, is crucial for a few reasons. For one, it allows you to take a more strategic view that more oriented on long-term goals and growth rather than worrying about the day-to-day of running things. However, it also makes sure that you're allowing yourself some time to have and enjoy a personal life. Tip your work-life balance too hard to one side and it can lead to burnout and chronic stress.
To mitigate your risk and make sure that your business can run independently of you, it's a good idea to start untangling yourself from it where possible. If you're just starting a business, then you have the advantage of being able to start as separate right out the gate.