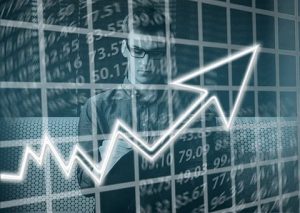 The journey of entrepreneurship is not an easy one; starting a business is risky and involves a lot of pressure. Taking the wrong decision or not having your priorities in order can cause grave consequences. In America, about 20% of small businesses fail in their first year. This percentage, although minute, is troubling and a perfect reflection of the mistakes many first-time business owners make. Here are a few mistakes you should avoid to put your business on the path to success.
Not having a business plan
You would think this is one thing a business should not skip. However, many business owners go into business without creating a clear plan. Although time-consuming to put together, a business plan goes a long way to giving the company a sense of direction and purpose. The business plan gives you the chance to evaluate your target market and competition. It also gives you a fair idea of your budget, expected profit margins, marketing plan, financial plan, etc. Without a business plan, the business would fail within a short time.

Not protecting intellectual property
New business owners often overlook the importance of protecting your intellectual property. The assumption is, it is a legal component that would only matter when the business expands. This mistake has often put small businesses in dire situations. New businesses need to protect their intellectual property, such as their patents, copyrights, and trademarks. Law firms such as WyoLaw Law Firm are available to offer advice on securing your intellectual property and avoiding harming your business.

Overspending
There are a lot of things to do and think about when you launch your business. You may want or need retail or office space, employees, resources, equipment, and so on. However, most business owners' mistakes include spending more than they can afford on these components, causing them to lose money faster than they make it. It is crucial to be conservative in your spending. Create a budget to help identify necessary costs from those that can be put on hold until a later stage in the business and stick to it to prevent overspending.

Undervaluing and underpricing products and services
Usually, new business owners undervalue and underprice their products to gain more customers by offering lower prices, in turn, undercutting their competitors. On the other hand, some businesses are not aware that they are undervaluing their products and services because they did not conduct enough research to determine the market price. Quite often, these low prices give customers the idea that the business owners do not have faith in what they offer, and instead of attracting customers, it sends them away. For a business to last the one year mark, know the market price. Instead of underpricing your business, find a unique twist to stand out from your competitors to attract more customers.

There are several mistakes small business owners make, causing them to fail. Knowing these mistakes would help you prevent them from doing the same and put you on the right path to success.