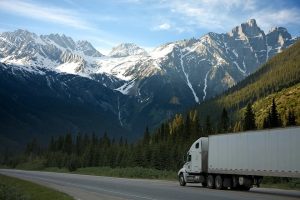 If you run a business that handles deliveries, it's important that you have the right insurance to cover the vehicles themselves as well as the packages inside. When shopping for insurance, you will come across courier insurance as well as haulage insurance, and a lot of businesses are unsure which one is right for them. They both cover the 'carriage of goods for hire or reward' but there are some important differences between the two policies, so you need to understand both before deciding which fits your business purposes best. 
The Difference Between Courier And Haulage
Although both fulfil the same basic function, courier businesses and haulage businesses have a few key differences. A courier is defined as a company that drops off multiple small items, usually in a residential area, while a haulage company delivers large loads, usually over a long distance. In most cases, courier businesses have a different route each time depending on which houses they are visiting, while haulage companies follow the same set routes over and over. 
So, how does this affect your insurance needs? 
What Does Haulage Insurance Cover?
The main function of haulage insurance is to cover against accidents involving other road users. It's vital that you have a comprehensive policy because trucks differ widely from cars and accidents involving trucks are likely to be a lot more serious than a collision between two cars. 
Haulage insurance will also cover the goods that you are transporting against theft or damage as a result of an accident. It's important that you check exactly what is covered here, especially if you are transporting specialist items. For example, if you are transporting food in a temperature controlled van, will spoiled goods be covered if the cooling system fails? 
Public liability insurance is usually part of haulage insurance as well. This protects you in the event that somebody is injured or property is damaged as a result of your business activities. It's vital that you have good public liability cover when handling large vehicles. 
You should also look for a policy that has roadside assistance and breakdown coverage, so you can keep your fleet in good condition and ensure that it is cost effective. 
Good haulage insurance policies should allow for unlimited mileage and if they don't, you could end up spending a lot of money because you are regularly exceeding the quotas. 
What Makes Courier Insurance Different? 
Courier insurance covers all of the same things that haulage insurance covers. However, a courier does not always know what goods they will be transporting as they change on a day to day basis. 
This means that you need to pay close attention to exactly what is covered by the policy. Make sure that they agree to reimburse 100% of the cost of any damaged or stolen items, regardless of the nature of those items. 
It's a mistake to think that you can make do with normal van insurance because this won't give you the goods coverage or the public liability coverage that you need. 
Choosing the right insurance policy for your delivery business is absolutely vital, so make sure that you read every page before signing anything.