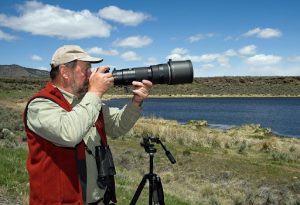 You should not have to choose between traveling and running your business. There are many businesses you can start and run on the road. And there are even many that require you to travel. So, if you are looking for an excellent business idea, you can start on the road in 2021; look no further. Here are some suggestions for you. 
Travel blogging 
If you are constantly on the road, becoming a travel blogger is an excellent business idea for you. To start your travel blogging business, you need a blog and content about your adventures on the road. You can use your experience to share tips. 
And if writing is not your cup of tea, you can use a camera and start travel vlogging. YouTube is a lucrative platform for vlogging. With creative videos about traveling and exploring the best tourist destinations, you can take your business on the road. 
Photography
Photography is a profitable business, especially if you love traveling. Starting a photography business on the road means traveling the world to capture beautiful moments and sceneries. Accordingly, you can specialize in wedding photography or wildlife photography and sell your best work to various publications. If you are a skilled photographer, people will consistently hire you to offer your services at their preferred locations. 
Courier/delivery services
Do you have a reliable car and excellent time management skills? You can combine the two to start a delivery or courier services business on the road. As a driver, you will be responsible for transporting various items and making timely deliveries. You can start this business alone or expand by hiring other drivers. 
Food truck business 
If you have culinary skills and a truck, you can find more success in 2021 with a food truck. This business is one of the most profitable ventures you can start on the road, serving delicacies to people as you move. The good news is that there can never be a shortage of hungry customers waiting for your food. 
With the added benefit of mobility, find the right commercial truck insurance and start your business in this rewarding industry. 
Mobile DJ
If you love traveling and have a thing for music, becoming a mobile DJ is a no-brainer. With parties and events around the globe, there is always a client waiting for your services. DJs are currently going international, rivaling musicians and other performers. And the pay is also decent. 
Freelancing
Are you good with words or have experience in a particular niche? You can establish yourself as a freelancer in any field. Whether it is blogging, digital marketing, web designing, or graphic design, there are many people who will pay you for your services. Freelancing is a lucrative niche in the current environment, with many companies seeking the help of independent contractors in various fields. This is a business you can start and run on the road. 
The bottom line 
2021 has been a tough year. However, the coronavirus pandemic has changed how businesses run. With so many business ideas you can start on the road, a little creativity is all you need to create a mobile business.