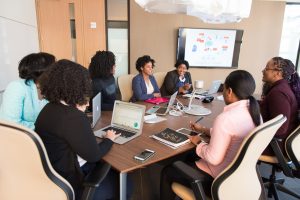 As an employer, it can be challenging to maintain a cohesive team. As staff move on to be replaced, the dynamic inevitably shifts and it is up to you to ensure that this shift doesn't cause a dip in productivity. To enhance your employee relations, you need to facilitate a productive environment that promotes high morale, teamwork, and office camaraderie. It doesn't matter whether you are a newbie entrepreneur or whether you are a startup veteran, read on to discover how you can keep your team cohesive and productive.
Communicate
As a boss, you need to be out on the metaphorical shop floor and show your face regularly. If you are elusive, you run the risk of being resented. Make sure that you have an open-door policy and set aside regular hours each week when your employees can come and chat to you about their concerns, ideas, and views. Set up a Monday morning briefing every week where you can communicate the targets and goals for the following five working days. Ask for staff opinions on new initiatives and use the strongest ideas. By showing your team that you value their input, you will ensure buy into your business vision. This will enable your team to work more collaboratively and more productively.
Ensure that you send an email out on a Friday afternoon to celebrate the successes of the team. Namecheck those individuals who have surpassed their targets or who have secured a new client. Positive praise boosts morale and maintains the employer-employee relationship.
Respect
It's crucial that you back up your ethos of mutual respect with actions. It's all very well and good communicating effectively, but you need to show your team how much you value them. Consider signing up to an employee discount website and allow your team to access discounts on going to see a movie, subsidized bikes, and childcare discounts. These practical incentives are ideal to give something back to employees for all of their hard work. This is important if you are a small or young startup and you can't back up your appreciation with world-class salaries and holiday allowance. 
Environment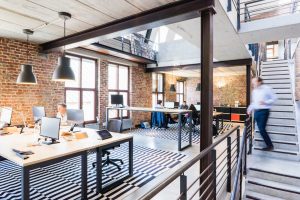 Make sure that the office environment that you create inspires. Peeling paint, drafty windows, drab decor, and uncomfortable furniture will make your team dread coming into work every morning. The atmosphere in the office will be dire, your employees will not be able to engage with their tasks, and you may find that you develop a high turnover of staff. This means that the cohesiveness of your team may slip. Your office should feel like a family. Get to know your staff personally and ask them the sort of furniture and office chairs that they want. Whip out the white paint, put up some artwork, install some greenery, and swap the old desks for collaborative working pods. By giving your staff the equipment to work with, you can enhance their productivity levels.
Follow this guide and keep your team cohesive and productive in three simple steps.