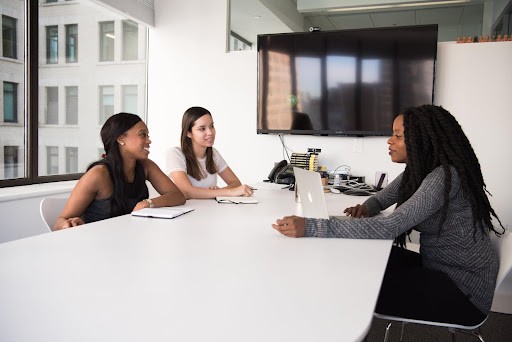 If you run a business, the last thing you need is for your staff to get sick and take time off work. 
Of course, we all get sick from time to time, and preventing any and all illnesses from occurring would simply not be possible. However, there are lots of things you, as an employee, can do to help prevent office illnesses from being quite so common, including the following:
Keep the place clean
The number one thing you can do to help prevent office illnesses in your business, is to ensure that the office space is kept clean and tidy at all times. If workstations are not wiped down often enough, then the chance of bugs that cause illnesses like colds, flu, and coronavirus, getting spread around is significantly higher. 
It only takes one infected person to touch a desk that is then touched by multiple other members of staff for sickness to take out half of your workforce, which is why paying good cleaners to come in and regularly clear up the place is so vital.
Providing hygiene equipment
It is also vital that you provide everything your employees need to be as hygienic as possible in the office. This includes things like soap and wet wipes in the bathroom, as well as hand driers, which enable staff to more effectively wash and dry their hands because, if you do not provide an adequate amount of this stuff, then their hand washing might get lax and bugs could quickly spread around the office.
Maintain a healthy temperature
If the office is too hot, then employees could overheat causing them to suffer from heat stress, whereas, if it is too cold, they could end up succumbing to cold and flu-like illnesses more easily as cold temperatures are more likely to incubate germs. That's why your commercial HVAC system should be expertly installed, regularly serviced, and set at a healthy temperature of around 78° Fahrenheit at all times when staff are likely to be present.
Serve healthy food
If your office has a canteen, or even just vending machines, then it would be a good idea to ensure that they serve up as much healthy food as possible. If you serve unhealthy junk food like fries and chips, then people are more likely to get them and this will mean they are less healthy and have poorer immune systems than they would if they were to eat healthy options like salads, fruit and whole grains. 
By providing healthier lunch options, you help your staff make better choices and help your company to have fewer sick days at the same time, so although it might be a bit of work to make the change to healthier food options, it will definitely be worth it in the long term to do so.
As you can see, it is possible to be proactive about office place illnesses and do what you can to minimize them from hitting your staff, so what are you waiting for?