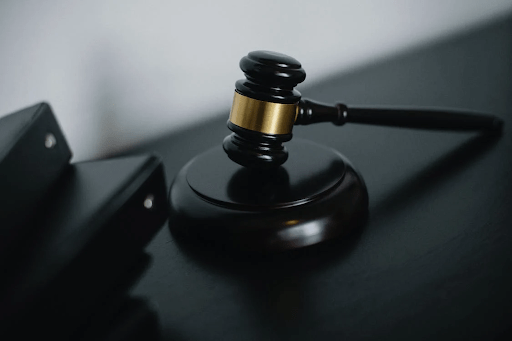 Running a business comes with certain duties and responsibilities. To avoid legal issues, it's crucial for directors and company owners to be aware of legislation and rules and regulations related to compliance. In this guide, we'll share some top tips to help you stay on the right side of the law. 
Seek professional advice
Whether you own a small business or a multinational organization, it's wise to build positive relationships with legal experts. It's beneficial to consult lawyers about everything from structuring your company and drawing up employment contracts to dealing with customer complaints and maintaining safe, compliant commercial premises. Research law firms, read testimonials, get to know representatives and look for lawyers who have expertise in the relevant field. If you have any queries, it's always best to seek professional advice. If you have a good relationship with legal experts, you can check policies and procedures, get help with problems linked to customers or employees and protect your business reputation. 
Understand industry-specific regulations
There are regulations and laws in place governing different industries and sectors in addition to general rules and policies that cover most organizations. If you run a business or you're in charge of a specialist department, it's critical to make sure that you understand industry-specific regulations and act accordingly. There are often additional requirements for handling sensitive or personal data, for example. If you manage a healthcare business, you'll need to take extra steps to protect patient confidentiality and keep data safe. If you collect or share confidential, unclassified information, you'll need to ensure that your organization is ITAR, DFARS, EAR compliant. In some cases, it's beneficial to appoint a compliance officer to perform checks and audits and keep up to date with reports and training. If you fail to comply with the laws that govern your sector, you could face severe penalties.
Review and update policies regularly
Legislation changes and new rules and regulations come into force. To make sure that your company is fully compliant and demonstrate that you respect the rules, it's beneficial to review and update policies regularly. Communicate clearly with your employees, ensure that everyone is aware of the changes that impact them and provide training. 
Address issues promptly
Sometimes, businesses make mistakes or employers fail to recognize that there are gaps in their policies or holes in strategies. If you spot issues as part of a review, internal investigation or audit, or you receive a warning from the authorities, address problems promptly and take action to ensure that you don't encounter similar legal issues in the future. 
Legal issues can spell disaster for businesses. Prevention is always better than cure. It's wise to be proactive in avoiding legal troubles by seeking expert advice, ensuring that you understand industry-specific rules and regulations and updating policies regularly. If you do spot gaps, or you've been notified about compliance problems, take action as soon as possible. Staying on the right side of the law will help you to protect your business reputation, reduce the risk of financial losses and save a lot of stress.