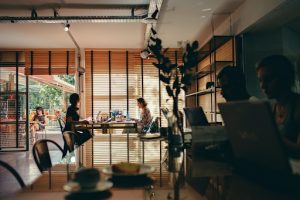 Coffee shops are the heart of a town. This is the place where people meet, friends catch up, families enjoy time together, couples go on their first date, professionals work, and stories are told. However, it is undeniable that the competition in this particular field can be extremely fierce. Indeed, strolling through the high street, it is possible to point out many coffee shops, delis, and bars where people can hang out. 
Nonetheless, there is enough business for all! You just need to make your coffee shop trendy again, get ahead, and lure in your customers in a clever way. Start from the tips below.
Learn About the Latest Trends
When it comes down to making your business successful again, it is crucial to understand what the latest trends are. As we have seen, people will always need coffee, and there is enough audience for several coffee shops to thrive in the same town. 
Nonetheless, it is crucial to understand what the latest trends are and how you can incorporate them within your business. For example, today, people are more health-conscious, and they put much more attention to nutrition and food. Therefore, you might consider investing in pieces of machinery such as a blender or commercial milkshake machines. These can help you offer fresh products that the competition might not offer.
Get Involved in the Community
Coffee shops, as well as the majority of hospitality businesses, thrive thanks to the surrounding community. So, if you are looking to make your coffee shop trendy again and increase its popularity, you won't need much more than just getting involved in community initiatives and events. These are great options to advertise your business, maximize profits, and improve its public image. 
Leverage Social Media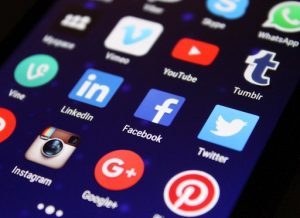 If you are operating your coffee shop on your own, it can be challenging to dedicate time to running the business while also looking after a proper marketing campaign. At the same time, hiring a dedicated team might be out of your budget. 
Therefore, it is crucial to identify the opportunities that are in front of you. Social media, for example, can be an excellent way to advertise your business without having to face greater expenses. Indeed, you might even use user-generated content to give your marketing campaign an exclusive look!
Offer Something Different
As we have seen, everybody needs coffee, and there are always enough people for all the coffee shops in the area to be successful. However, due to the fierce competition, it is crucial to find a way for your coffee shop to be different, adding a competitive edge to your proposal. You can do so by offering different drinks, aiming at a certain portion of the market, or creating a unique atmosphere.
Opt for an Alternative Concept
If you wish to identify the ways for your business to be more successful and unique, you might consider implementing a different concept. You might opt for a mobile van, an entirely plant-based cafe, or a place where customers can pet animals. Whatever you have decided to do, creating an alternative and different concept can help you increase your chances to stand out.