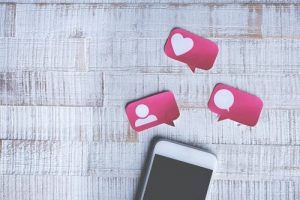 Many factors constitute an excellent social media campaign, and it also requires identifying how you can measure it to assess performance and determine feedback. According to Cyberclick, the average access rate of Facebook and LinkedIn campaign engagements stand at 2%. Additionally, Twitter has a rate of 0.045% per day, while Tik Tok has a whopping 18% as of 2020. Indeed, different social media platforms have varied engagement rates. Fortunately, as the world continues to evolve digitally, there are verifiable and reliable ways to measure campaigns on these platforms. Here are a few ways to do so.
Likes and shares
Facebook first introduced the 'like' and 'share' buttons on social media in 2010. According to the social media giant, people worldwide view these two buttons more than 22 billion times daily. After Facebook introduced it, others like Twitter and YouTube followed suit a few years later. These two buttons are the most straightforward metric systems you can use to measure your campaign on social media, meaning the more people who click 'like' and proceed to share your content, the higher the viewership rates you'll record.
 Furthermore, these buttons provide instant analytics on how your viewers regard your campaign. Therefore, when more people like it, they feel compelled to forward it to friends or other online groups. Moreover, you can be sure that as more people share your original content or campaign, you benefit from a wider reach than you could have done without opting for a sponsored post.
 There's more to benefit from the share button. If you've ever shared content with social groups, you'd have noticed that future posts from the same source automatically appear on your wall or page. The ground-breaking EdgeRank algorithm technology is responsible for this.
Use live content analytics
This tool enables you to measure comments, the number of live views, responses, and post-live elements. Until recently, Facebook Live analytics was the only social media platform where you could measure opinions and reactions by the minute. Additionally, they enjoyed a monopoly in helping people track their video content on multiple platforms. Depending on your opt-in settings, you can even have a monthly view report that provides you with detailed information on your campaign analytics.
 Website visits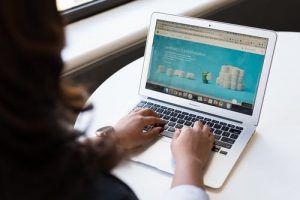 Customized Urchin Tracking Modules or UTMs are excellent for tracking visits to your website, especially from social media campaigns. Google Analytics subsequently does the tracking using a simple mechanism. When you create unique URLs for your social media platforms, it becomes easier for your customized UTMs to read and track each one.
This tracking strategy is a convenient way to identify which channel or social media campaign generated the most guest visits to your website. On the other hand, if you find UTMs too cumbersome, try using Bit.ly. Although it works similarly to UTMs, the former requires signing up for a free account. It's the only way you can use it without having to lose your click-through data. Keep in mind that every social media platform provides native analytic tools that you can use to evaluate your website clicks.
The ratio of followers on varied platforms
Social media works on the concept of community living, hence the popularity of interactions and engagements on these platforms. It makes an excellent method and tool to measure your campaigns. The trick to this is by measuring the ratio of followers on all social media platforms you posted to. It's a simple way to determine which social media platform is providing good results for your campaign. However, it helps to be mindful of some dynamics at play here. For example, it's easier to think that a social media platform with more followers will generate higher results, but that's not entirely true.
 For instance, assuming your followers on Facebook are 30,000 and Twitter has 15,000, the campaign results should be commensurate with the numbers. Therefore, when Facebook generates 12,000 views, and Twitter does 14,500 views, the latter (Twitter) becomes your high-performing platform. The reason is over 90% of your Twitter followers had access to your campaign post. 
Organic traffic and paid performance posts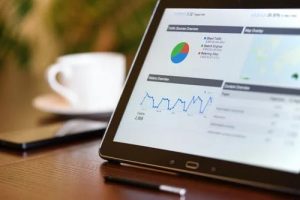 Organic traffic is primarily about the numbers you can access on your own through your campaign postings. A paid activity or sponsored post refers to the expanded demographic reach a campaigner gets after paying a fee to access more people. Paid activity posts or 'sponsored' posts are excellent ways to penetrate a newly acquired market. 
 This metric system offers you an opportunity to compare reports on a single campaign from two channels (organic and sponsored). According to social media surveys conducted from 2018 to 2020, more businesses prefer paid performance metrics to organic ones. It's understandable why that's a preferred choice. 
 Clicks per post
Clicks per post are a great way to measure how much traffic has been brought to your page. Mainly when your campaign post contains a call to action or third-party link, you can benefit from the easy access this metric system presents. For many social media experts, click per post is a reliable metric system that provides organic and unadulterated feedback on campaign messages posted on social media.
 One advantage of using clicks per post is the convenience of evaluating how well your campaign aligns with individual interests. Additionally, it provides instant feedback on the performance of your campaign. It's also easy to check whether your campaign is in agreement with what the public thinks. After all, that's a prime objective of your decision to run a social media campaign.
 In conclusion, many businesses and social media analysts benefit from the credible results of social media campaigns. Indeed, it requires a great deal of effort to generate interest among people of diverse backgrounds. Moreover, sustaining that interest in your social media campaign will become a mark of how well you understand the dynamics at play. So, the next time you need to measure your social media campaign, hopefully, you'll find the points discussed here beneficial to your cause.