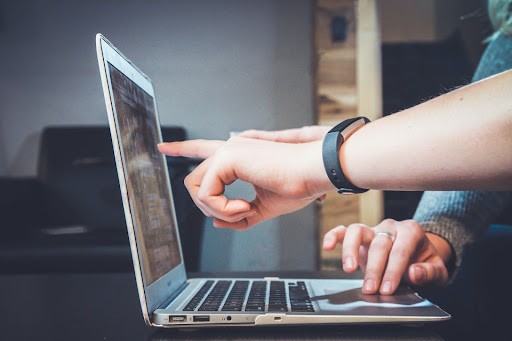 Information technology is essential to the operation of virtually all modern businesses. Businesses in North America alone spend over 680 billion dollars on technology each year, and information technology (IT) is frequently a higher cost than personnel; however, the question is whether or not we are getting the most out of our money.
In the vast majority of cases, the answer is "no." While information technology does provide much-required infrastructure, it is frequently something that we take for granted rather than utilizing in a way that reduces the strain placed on other aspects of the business, most notably the workforce.
More is attainable in many different situations. Here, we look at ways in which information technology can unlock enormous benefits for your organization, freeing up time for you and your staff to spend driving the business ahead.
Hosted phone services
Traditional telephones have become so ingrained in the business practices of many companies that it isn't easy to imagine them providing anything more than the opportunity to call clients, colleagues, and customers. However, in reality, we are moving on from just these traditional functions, so it is difficult to imagine traditional telephones offering anything more than this.
Businesses are seeing huge gains in productivity thanks to hosted telephony services. Still, to comprehend how this is happening, it is necessary to forget everything you know about phones and look at them in a new light. Hosted telephony services allow businesses to access previously unattainable levels of productivity.
Until recently, mobile phones served only as communication tools; now, in the same manner, that we interact with Amazon Alexa and Google Assistant, mobile phones can now be regarded as voice-input devices.
You can avoid the time-consuming customer to the end-user interface this way, which is typically necessary to carry out a function. For example, a client wishes to pay an invoice; rather than calling and speaking to a person, a chatbot works out what the consumer wants to do and leads them to another automated service where they may pay the bill. This eliminates the need for the customer to contact.
The phone's primary function shifts from one of communication to that of a voice-activated service access point. It is fine if you want the calls from your end-user customers transcribed; this may be done in real-time. If you want your most frequently asked help-desk questions to be automated, that is not a problem — chatbots can walk users through typical problems.
Instead of being dependent on your phone system, hosted phones are built into your IT network. This makes installing a new system nearly as easy as installing a new piece of IT hardware. If your business depends on phone calls, looking into what a hosted voice service could do for you could be the key to making your staff much more productive and making things easier for your customers.
Internal apps
Without applications, our phones, computers, and servers are just potential, waiting to be powered up and unlocked.
Most of the time, we use apps made by other people to take advantage of this potential. It's hard to imagine a world without Microsoft Office or the database management tools companies like SAP and Oracle offer. However, it is possible to envision such a future. However, even though these large organizations provide software that applies to a large number of users, every company is different, and frequently, we have processes or parts of our workflow that call for something more specialized—something that is better tailored to our particular requirements.
The problem is that locating the program can take time and effort. Due to the vast number of commercially available products, it is sometimes hard to look through all of them to locate anything that meets all of your specifications among them. On the other hand, if you have a novel concept for a firm, you can initiate a test – even though you lack the specialized knowledge necessary to make your concept a reality. Even if your company already has the right skills, it might be hard to get employees to take time away from their regular work to come up with something completely new.
Software development can be outsourced, and a good development team will walk you through every step of the process, from coming up with the first idea to creating user training and distributing your product across your company.
Most of the time, the interface with the technology is where the biggest bottlenecks are in any operation a company does. There is still some work to be done until we are able to plug our end-users directly into our gadgets; however, in the meantime, you can ensure that you have software in place that will make that interface as effective as it possibly can be.
IT outsourcing
How you support your company's IT infrastructure can have a big effect on how much money and time you spend. However, providing this assistance is vitally necessary for the continued operation of your business. It is becoming more and more beneficial to remove the responsibility of providing business IT support from the hands of your team; however, what can this imply for you?
To begin, and most crucially, there is a price to pay. A competitive wage is necessary if you want to attract and retain an in-house IT specialist who has the knowledge to keep your IT network alive and working properly.
For the vast majority of businesses, IT just cannot rest. If your business depends on its information technology systems to provide a service or product, and those systems break down, the business could lose a lot of money. Making sure that your IT services are supported around the clock is the only way to guarantee that you will not end up losing any of them. At this point, a service provider who manages their business effectively comes into their own.
When you outsource your information technology, you give yourself access to hands-on monitoring of your systems (if necessary) twenty-four hours a day, seven days a week, and 365 days a year.
What is more, you are going to be doing it with a team whose business it is to stay ahead of IT news, unlocking best practices for your company that would cost enormous amounts of money to keep in-house. This is a huge advantage.