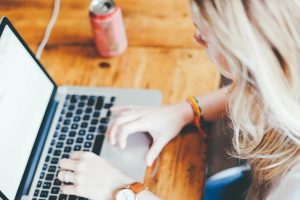 When opportunities via standard employment do not present themselves, starting a company can bring them to you. The entrepreneurial life is filled with challenges, but the chance to take control of your future is an amazing thing. 
However, the statistics show that most startups are destined to fail within the first five years. Therefore, putting the right preparations in place is essential for all new business owners. Here's how to maximize your hopes of success.
Do Something You Feel Passionate About
When looking at prospective business models, it's very easy to fall into the trap of chasing money. Unfortunately, a lack of passion for the business will soon shine through. Not only will customers pick up on the atmosphere, but productivity levels will suffer as soon as difficult moments suffer.
Conversely, doing something you love will help you engage with the work. This should result in better consumer experiences too. Moreover, your natural understanding of the subject matter will go a long way to boosting your self-belief. Without confidence, you cannot convince leads to convert.
If you're good enough, you'll make money in any industry. Love what you do, and you'll have a far better shot at being the best.
Enjoy The Journey
If you're expecting overnight success in business, you are setting yourself up for a nasty fall. The destination is what will motivate you to start a business. In reality, though, learning to enjoy the journey is what will actively help you become successful. Even if it means showcasing patience along the way.
When you love the industry, developing the skills and expertise to thrive within it will feel far more rewarding. Taking online classes in physical therapy or another subject that will open the door to increased earning potential. You can master the skills you have, and diversify your talents too.
The experience and qualifications will set you up perfectly for the road ahead. Not least because clients are impressed by those features.
Focus On Gaining Financial Control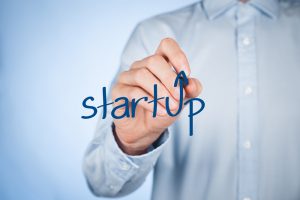 There are many reasons why a startup may fail. However, most failures are attributed to poor financial handling in the early phases. After all, it takes time to build a client list. So, if you're wasting money during the company's infancy, you could enter a range of problematic scenarios.
Making your money work harder is achieved in many ways. Starting out as a home-based business is one popular method. Meanwhile, using digital marketing campaigns and using price comparison tools on all purchases can aid the cause.
If nothing else, reduced overheads will create a flexible approach to selling.
Don't Go It Alone
It's easy to assume that it's you versus the world. However, assembling a strong team is one of the most important steps en route to success. Finding candidates that display the drive and determination to match their talent is essential. Even if you run the venture on a skeleton staff.
Thanks to modern communication, remote workers and freelancers give you added flexibility. Meanwhile, services like outsourced IT allow you to create a professional company on a smaller budget. When supported by partnerships with other SMEs and influencers, success is assured.
Success doesn't come easily, but you are capable of turning those dreams into a reality. Go, make it happen!