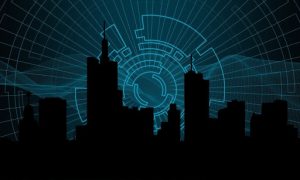 In business, no crystal ball can tell you how things will go and guarantee success. However, there are many ways to minimize the impact that future risks may have on your business, as well as lay the groundwork for a successful and profitable future. This is a process known as future-proofing, and you can read all about how to do it below. 
Get proactive about risk 
The first way to future-proof your business is to get proactive about risk management. Of course, to do this effectively you must first identify the risks that your business could run into in the future. Be sure to consider all aspects of operations from data security to legal matters and even business processes. 
Indeed, process issues such as bottlenecks, or supply chain problems can quickly and effectively bring your business to its knees. The good news is you can use digital twin services like the ones you will find at https://mosimtec.com/digital-twins-companies/ to help you identify these types of problems and test out solutions. The great thing about digital twinning services is you can do all this virtually without any risk to your business=, allowing you to find the solutions that will keep your company operating no matter what happens. 
Another risk that you need to address to future proof your business is an overreliance on a single supplier or employee. This is because you never know the state of that person or company and whether they will be available to meet your business's needs long-term or not. Of course, if a provider suddenly is no longer available because they have ceased trading, you could encounter some serious issues. Indeed, at best you will be looking at delays, and at worst your whole operation could come to standstill while you find a replacement. 
Always listen to your customers 
One of the most straightforward ways of featuring proofing your business is to make sure you are always listening to your customers and as the post at https://fortunateinvestor.com suggests using that feedback to better meet their needs. 
There are two ways in which you can do this. The first is by asking them for feedback, something you can do with surveys, star ratings, and reviews. Indeed, a bad review is often more valuable to your business in the long term than a good one, because it will show you where you are deviating from meeting your customer's needs, and you can use it to remedy this issue. 
The other way that you can listen to your customers is to observe how they act and interact with your business. For example, do they respond better to advertising and marketing on a particular platform? Then in the future, it makes sense to invest your marketing budget there rather than across other options. 
Free your employees to innovate 
You can also help to future-proof your business by freeing your employees to innovate. After all, your employees are the ones that best know both your processes and your customers and what they want. That means they are uniquely positioned to improve the way you do things and cut out any unnecessary stages, or things that are not delivering the best service possible. 
To that end, regularly asking your employees for input is crucial, as is providing them with the freedom to try new ways of doing things, and being exposed to new industry ideas. The latter is something you can do by allowing them to attend conferences and events in your field and then feedback when they are done. 
Diversify income streams 
There is a great deal of sense in the old saying 'don't put all your eggs in one basket.' This is because if something happens to the basket in the future, all of your company's income could come to a grinding halt. Indeed, this is something that happens often in the business world, especially when one type of company changes the way they offer their products, and this then has a knock-on effect on others that rely on this product to serve their customers. 
Instead, to future proof your business you need to offer a range of products and services, so if the need for one dries up you can still rely on the income from the others. With that in mind, be sure to consider ways to brand out and offer additional things to your customer base, or even pursue supplying a different customer base altogether. 
Final thoughts 
Don't let your business fall prey to future risks you have not yet considered. Follow the advice above to make sure your company is future-proof.