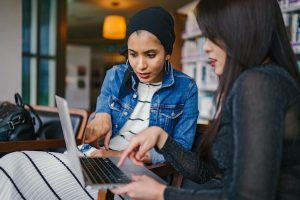 When you've been successfully running your own business for years, there are times when it feels like you're stuck in a rut. Sure, you're staying afloat, even turning over a profit, but your productivity is fairly predictable and your income the same.
If it feels like you're working harder and harder to stay within the same margins, then it might be time for a shakeup and a fresh way of looking at how you're doing business.
In this review we take a look at what you can do to kick start your business again and start looking at bigger and bigger wins without necessarily working longer, just smarter. Here are eight ideas you should be looking at to get your business out of a rut.
Rebrand
How's your business brand looking? Does it still feel like it fits your business model and the product or service you supply? Branding can need a refresh for many reasons but here are just a few:
Your product has evolved away from your brand: it's time to update your look to match the services you're offering. Your brand is simply behind the times

You need to raise prices: new look, new pricing strategy. Relaunch with a new brand and bring your prices up to a more industry-wide level

Your name has negative connotations: perhaps you had a run of trouble that got picked up in the media. Time to start afresh with a new identity and some lessons learnt.

Your competition looks too similar: time to pull away from the competition and start again with a brand that helps you stand out from the crowd
Whatever your reasons for rebranding, a fresh, well thought out look that captures the ethos and the product you're offering will do wonders for your business. Get the experts in to talk to your customers and staff and get some drafts done.
Staff morale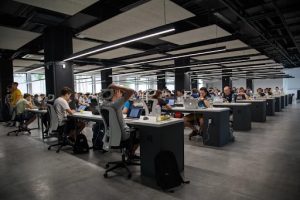 Perhaps it's your employees that need a little encouragement. Consider reviewing their working conditions and see if there's anything you can do to modernise and incentivise your staff. Do you have a staff reward scheme, use bonuses or offer any perks? Now might be the time to do so.
The other option you have is in your working practice itself. If your staff don't do so already, you might think about encouraging remote working, either full time or just for several days a week. This arrangement might be formalised or down to your staff to decide week-to-week. It might be tricky at first to get everyone in the right place at the right time for meetings, but it can be done and the benefits are for you as well as your staff.
Once the initial outlay is taken care of in terms of setting staff up to access your network from home, the savings on electricity, office space and so on can make quite an impact. Staff are better able to manage their home lives and are more motivated. Several studies have shown that this arrangement encourages more productivity, rather than less as you may have feared.
Tech updates
Are you battling with software that's out-of-date and far from fit for purpose? Consider investing in some technology that's going to make your daily office routine that much easier for you and your staff. If you have staff who work from a central office and have staff on the road, consider something like SAP SugarCRM Integration to have everyone collaborating effectively.
The same goes for your invoicing and financial systems. Make life easier with software that does the hard work for you and manages invoicing, ordering and staff salaries with less hassle.
If your laptop and PC systems are crashing on a regular basis it might well be time to check both your network and your hardware. Don't let old technology slow you down, invest in quality that will last and keep your business functioning smoothly.
Talk to customers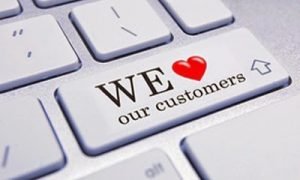 When's the last time you looked at your Marketing Strategy? We bet it's quietly gathering dust in a corner somewhere. Could it be that you are simply out of step with your customers and that as their needs and wants have changed, you've somehow failed to keep up?
It's a valid question and the only way you're going to get to the bottom of it is by conducting some in-depth market research into who is buying products like yours and if you're reaching those same people with your current marketing efforts.
How to go about this? If you already have an in-house marketing team, get them going back to basics. Set up customer focus groups and hear first-hand how you're doing and where you fit in. Learn as much as you can about the audience you want to meet. Have your marketers create avatars and fill them with information about who your customer is: their age, their interests, where they shop and eat and where they spend their time on social media. Once you have created this you'll quickly be able to see if your current marketing activities are appealing to this customer market and adapt your strategy accordingly.
If you don't have the capacity to do this in-house, then hiring in an agency or consultant to do the work is an investment that might be well worth undertaking. Having direct access to your customer will be make or break for your business and might just be the breakthrough you're looking for.
Think website
Take a fresh look at your website. When is the last time you really drilled down into those analytics and understood which pages were being visited and why? Your website is the shop front to your business, whether you're selling products or services so getting it right is a necessity.
Update your pages where necessary and check that any keywords and other Search Engine Optimisation (SE0) techniques you used are still working. Where there are pages that perform better than others, focus on them and refresh with some additional information or an offer. Those pages that don't get visited as regularly should be given a complete overhaul in terms of content.
Take a look at your competitors' sites. What are they doing that's different to yours and what do you think you might incorporate into your own site? Keep up with what the competition is doing for a better idea of how you can compete.
Accept growth
This might sound strange but when you're used to doing things the same way, keeping pricing at the same level and expecting the same income it can be hard to break out of that rut and accept that you might be able to grow. It can be a little scary when the orders start flooding in and you have to manage stock or your time to accommodate this growing demand. However, you shouldn't fear growth but instead be prepared for it. Use some marketing tricks to get you started.
Make sure your website can cope with an increase in traffic and actively look for ways to have more interactions and orders from customers. Launch those special offers, increase that advertising and step out from passive to active selling. Make sure you have all your infrastructure in place to accommodate growth, from more stock to a bigger warehouse, but do it nevertheless.
Find a partner
Not to share in your business but another business you could collaborate with to create a campaign. This can be a massive kick-start for both companies. You should find a company that complements your own without directly competing against it and create a product or service that provides adequate room for sales for both parties. Consider someone in your geographical area first for ease of communication and easier marketing opportunities. This collaboration might be short or long-term depending on its' success.
Remember your vision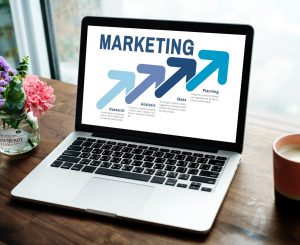 If you and your business are feeling a little jaded, remember what it was like when you first started out. You were probably working a lot harder and for longer each day, but you were passionate about making your organization work and achieving those goals.
Take a fresh look at those goals and see how far you've come. Maybe it's time to create a new set of business goals and a whole new list of objectives that are going to help you attain them. Take a step back and think about where your organization is heading and how you want to get there.
Whether you decide to go for a full rebrand or relaunch your Marketing Strategy with a focus on a new set of potential customers, your organization doesn't have to stay stagnant and stuck. Instead look at how you can bring it up to speed with new software, new working arrangements and an updated website that makes the competition stop in their tracks.
You've worked hard to get your organization where it is today, it's time to inject a little life into your practice so you have a business that's going to work hard for you tomorrow and for many years to come.